By Susan Sprout
Dwarf Crested Iris (Iris cristata) is a spring-blooming, native plant growing from Pennsylvania to Georgia and west to Oklahoma. A member of the Iridaceae or Iris Family, which is named for the Greek goddess of the rainbow, it is considered an herbaceous perennial. "Herbaceous" because its soft, green stem does not become woody and dies back after the growing season. "Perennial" because it has a life cycle longer than two years. These plants grow from underground rhizomes and keep spreading to form dense colonies. Listed as "Endangered" in Maryland and Pennsylvania, it is a wonderful plant to find growing wild or in a good friend's wild garden, having been purchased from a native plant nursery several years before!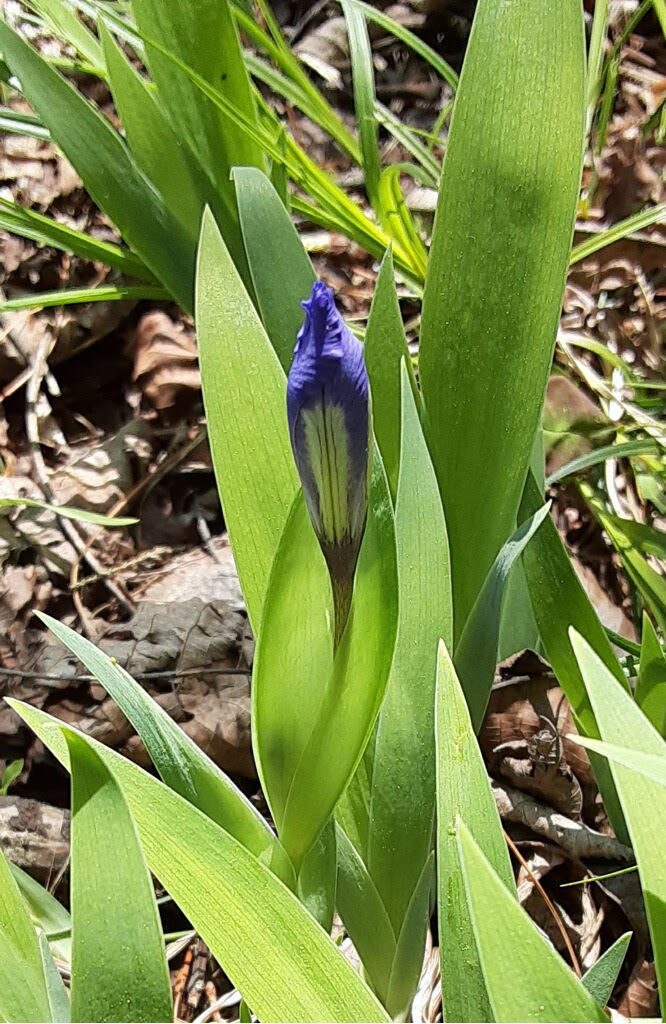 The pale blue to violet flowers, even white occasionally, may resemble those of the tall Bearded Iris, but low to the ground, only four to six inches tall or even a little taller under the right growing conditions. Their choice of natural growing conditions where they have been found growing seem rather eclectic – oak woodlands, rocky hillsides, mountain ledges, wooded ravines, near streambanks, well-drained slopes, rich humus, peaty acid soil, alkaline soil, partial sun to partial shade. See what I mean about eclectic? These little beauties appear to like living everywhere, but just not with too much of a good thing! They are heat-tolerant if our climate gets hotter here. Several resources cited that this iris is even deer-tolerant. Hmmm, and several did not.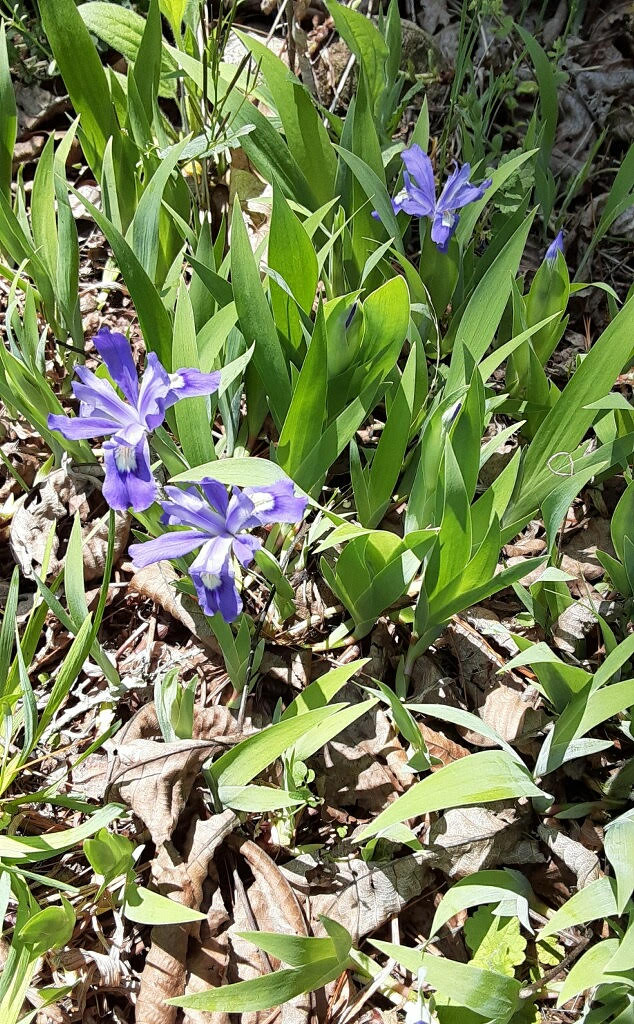 The lovely flowers of Dwarf Crested Iris bloom locally during April and May, usually with one per stalk. They are only about three inches wide. Three downward-curved sepals each have a yellowish-white band of hairs called a beard at their center from the middle to the base. That is the "crest" you find in its common name and the species name cristata. About six to eight weeks after flowering, a three-sided seed capsule will appear. It will take two to three years for seedlings to have stored enough energy in order to bloom. This iris seems to spread faster vegetatively with its rhizomes.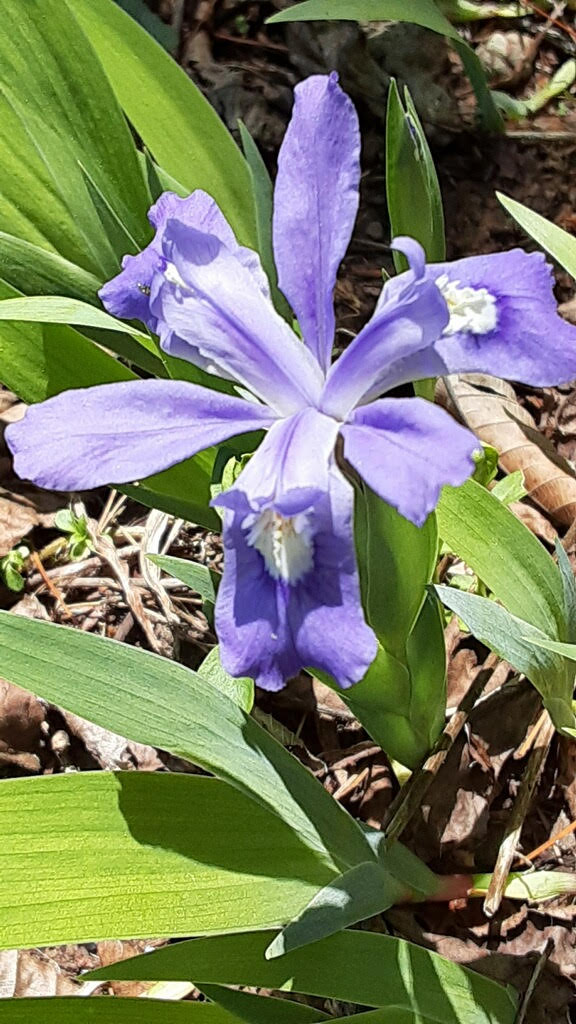 It is spring planting time. Think about getting some of these little beauties. They would make great groundcover, perhaps in the shaded area of a rock garden or naturalizing under a tree somewhere on your property.