County
Township
Year
Acreage
Type
Conservation Values
Bradford
Wysox
2011
120.61
Easement

In the Public's View
Special Scenic Quality
Water Resource Protection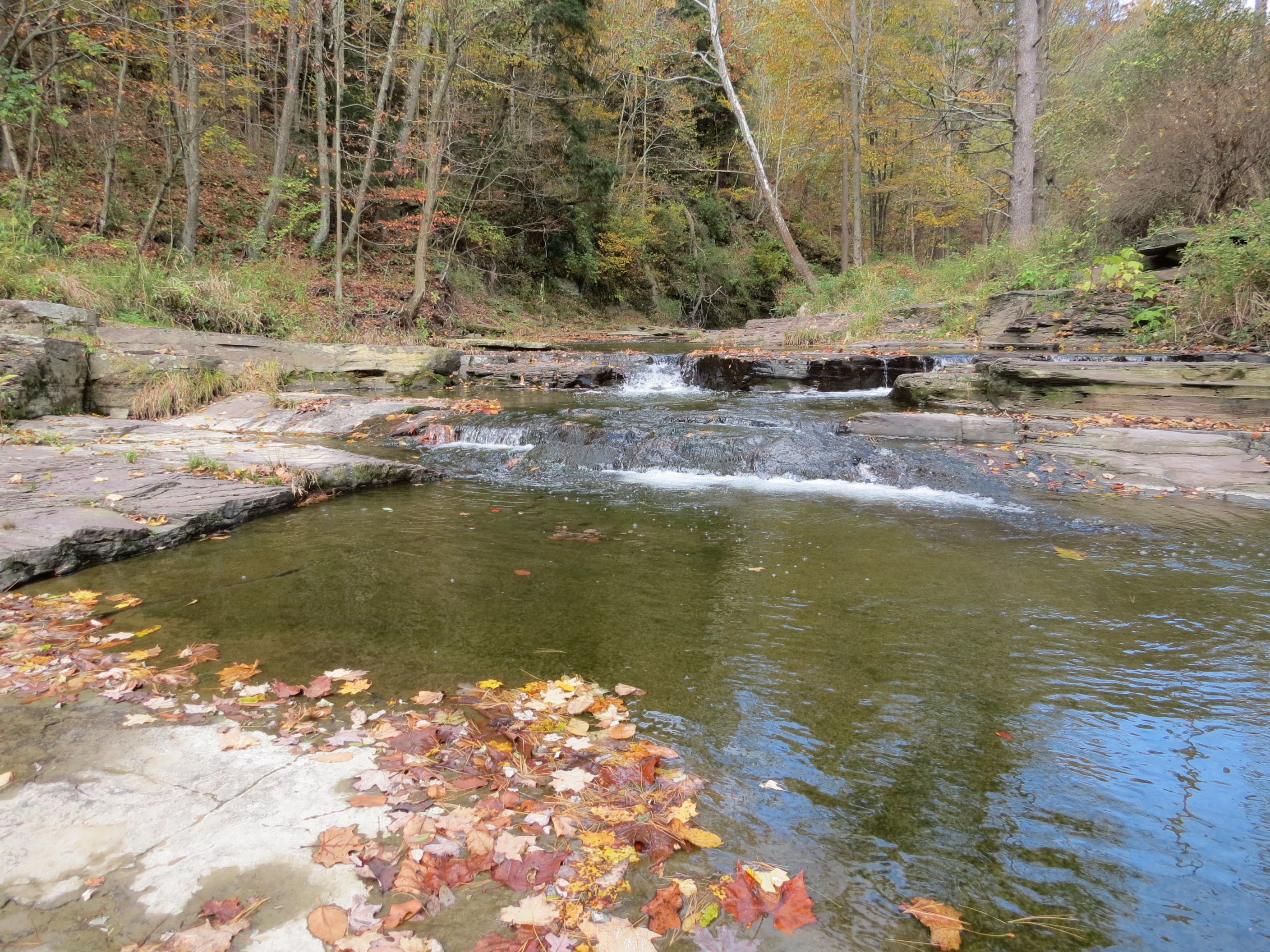 The owner of 120 acres in Wysox Township, Bradford County, donated a conservation easement on his property to the Northcentral Pennsylvania
Conservancy (NPC) to protect the property's water resources and agricultural soils, and to allow for continued agricultural and forest uses.wner's family has been connected to this property for several generations; his grandfather farmed the property for many years. During summer vacations and trips to visit his grandparents, the owner helped farm this property. A family photo shows him on the property as a young boy.
The property's fields contain several areas of prime agricultural soils. The conservation easement will keep these soils undeveloped and available for agricultural uses. Laning Creek and an unnamed tributary to the Creek, as well as a forested wetland, are all part of the water resources being conserved by the conservation easement. The landowner and his cousins would spend hot summer afternoons at the creeks wading and looking under rocks as they kept cool. During a visit by NPC Dr. Mel Zimmerman, an aquatic biologist at Lycoming College, also looked under the rocks. Dr. Zimmerman found evidence of mayflies and caddisflies, both signs of good stream health.
The owner of the property wanted to ensure its agricultural and forestry uses could continue. He and his family appreciate walking the fields and the quiet
solitude of the forest. Whether deer hunting in the fall, turkey hunting in the spring, or building a campfire to cook breakfast on a summer morning they
enjoy the property and its values. By donating this conservation easement, he is helping to ensure that future generations will benefit from the property and
its natural resources.