County
Township
Year
Acreage
Type
Conservation Values
Lycoming
Brown
2006
173.90
Public Acquisition

Adjacent to Other Conserved Land
Comprehensive or Open Space/Greenway Plan
In the Public's View
Public Recreation
Special Scenic Quality
Water Resource Protection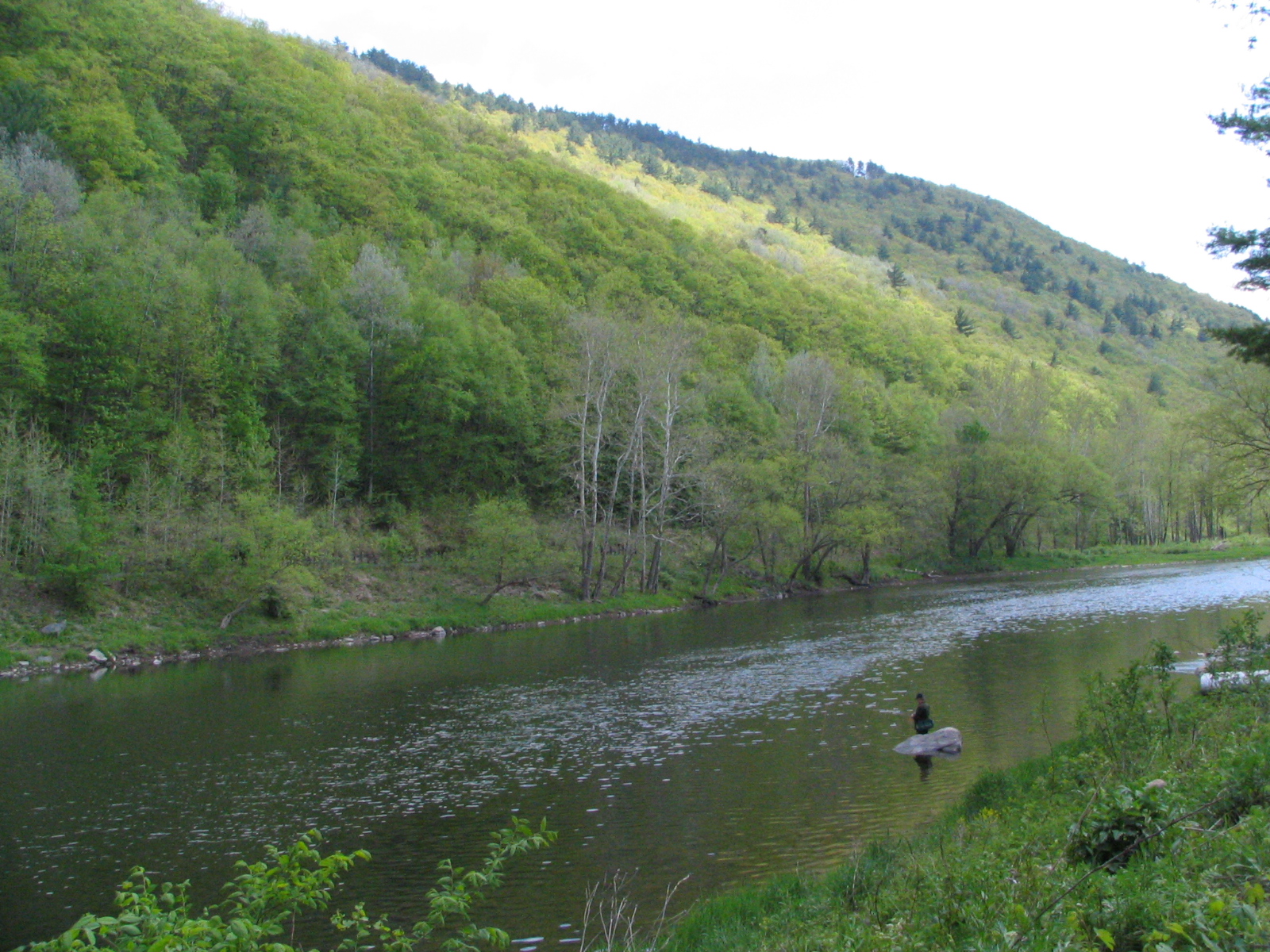 Just south of the village of Slate Run on the banks of Pine Creek, sits the Tomb Flats property. Once a family-friendly campground, rising water levels in Pine Creek left the area prone to flooding and not an ideal spot for camping trailers to take up residence. With over 2,700 feet of frontage on Pine Creek and over 3,800 feet of the Pine Creek Rail Trail, the Yoder Family (previous owners of the campground), recognized that the area could serve other recreational purposes. NPC worked with the Yoders to buy the land and then subsequently transferred ownership to DCNR. Today the entire 173-acres is available for public use as part of the Tiadaghton State Forest. The creation of the Tomb Flats Recreation Area provides access to the Creek for anglers, paddlers, swimmers, and tubers and access to the Trail for hikers, bikers, cross-country skiers, and runners!
*Interesting fact about this property:
As part of the acquisition process NPC had the property surveyed; the survey revealed 73 acres next to the Yoder Property had never been warranted and patented. That meant this acreage didn't have an owner, so the Bureau of Forestry filed the paperwork necessary to own the properties. Such properties are said to be "vacant" and are called "gores".