Yes, that's really a thing.
What do you know about American Chestnuts??
If you could go back in time and look at the forests in the region when Europeans made contact with the Native Americans you would find the American Chestnut tree, castanea dentata, making up about 30% of the forest.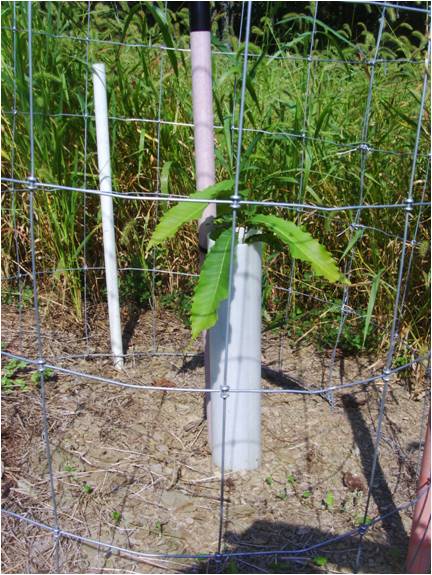 The trees grew tall and straight for building materials and the nuts were a nutritious food source for people and livestock. Because the wood resisted rot, fence posts, log cabins, and other structures were built using the food. People collected the nuts to eat and also pastured livestock with trees, so the animals could forage on the nuts.
The trees grew to over 10-feet in diameter. Google "American Chestnut tree historic photo" and look at the size of some of those trees.
In the early 1800s ink disease started to affect the tree in its southern U.S. range. Then, at the turn of the century, a blight began killing off trees throughout the entire eastern range.
Today, you'll find in the forest American Chestnut trees that will grow for a couple of years before the blight takes its toll. You'll also find landowners who have been working with researchers and the American Chestnut Foundation to develop a tree that is mostly American Chestnut, but has enough Chinese Chestnut DNA to resist the blight.
You can read more about the American Chestnut Foundation, and watch some videos about the research underway by following these links. And if you don't want to Google, this USDA website has an historic photo to help you imagine the size these trees could reach.