Planning a #Plantsgiving
Given concerns over COVID-19, people all over the U.S. are making the tough choice to avoid gathering in large groups this Thanksgiving. Bucknell Professor Chris Martine, biology, and his botanical colleagues suggest that one way to still bring everyone together for the holiday is to join them in the 2020 edition of #PlantsGiving, a social media campaign in which people challenge one another to count the number of plant species used in their Thanksgiving meal. Learn more about #Plantsgiving here.

Below, Susan Sprout, shares some insight on some not-so-noticeable plants that are likely to be apart of your Thanksgiving meal.
By: Susan Sprout
I love the thought and act of giving thanks anytime. We don't do it nearly enough. What a great idea to count the blessings of plants as part of Thanksgiving preparations! Plants provide so much to the human population of this planet and yet, we probably overlook their presence in many of the items we eat. So now is the time to take some time and to be mindful of the many unique and tasty ways in which we enjoy or eat or imbibe plants.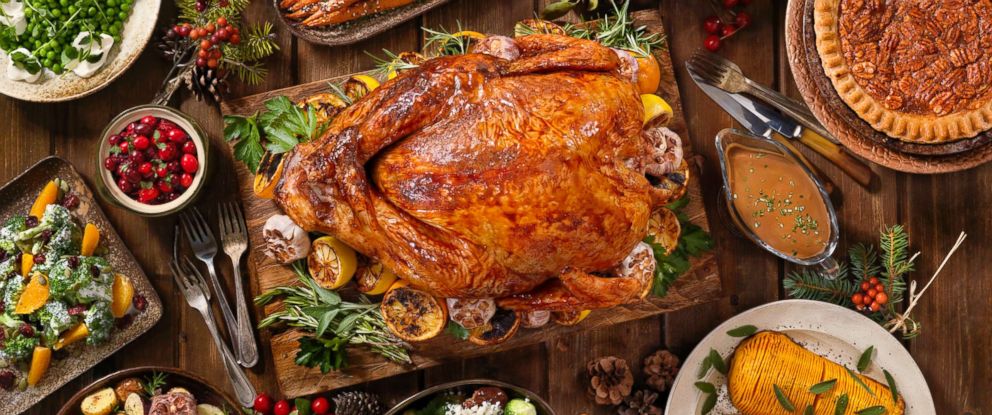 By counting the number of different plant species used in our Thanksgiving feast and sharing the information, we are providing recognition due to all plants for their continuing support all these years. We should also look at this as a way to educate others – friends, family, students, all plant primary and secondary consumers – about their many and varied uses. This being said, you have probably guessed by now that I really love plants and enjoy telling their stories and sharing them with you. The plants that I report on most are natives or plants living here so long, everybody thinks they are natives. I would like to take this opportunity, since it's Thanksgiving and #PlantsGiving, to tell you about some non-native plants you will probably use this week. They are spices used in pumpkin pies and muffins and breads. They are cinnamon and allspice.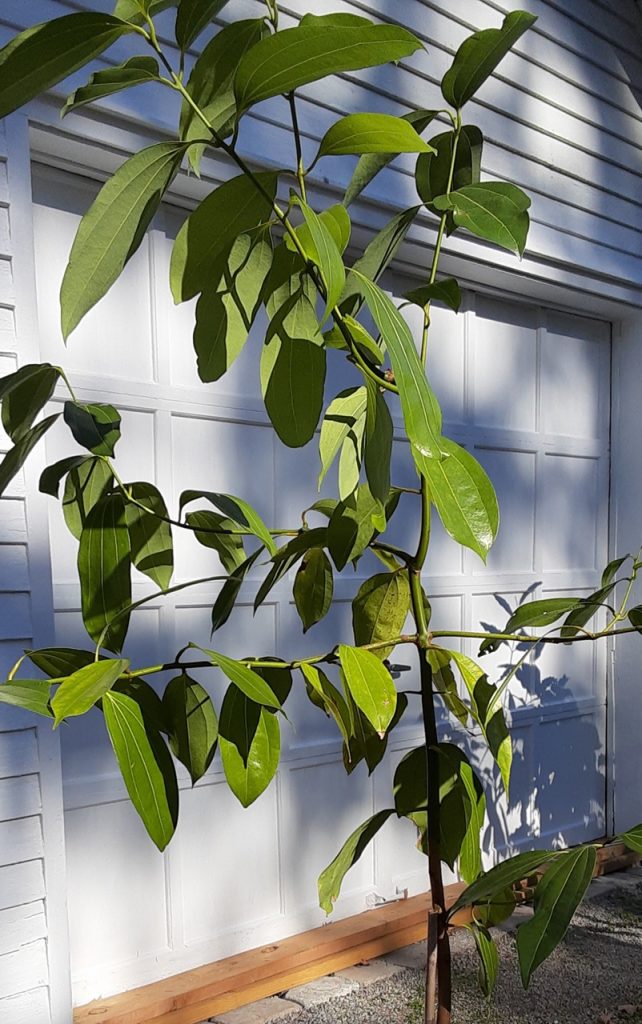 My Ceylon cinnamon tree (Cinnamomum zeylandicum) and my allspice tree (Pimenta dioica) are tropical trees that live in my backyard during the warm months and inside the house the rest of the year. They are taller than I am, so the photos show their long, shiny, evergreen leaves instead of the whole tree. Cinnamon is a member of the Lauraceae Family like sassafras and bay leaves. Allspice is a member of the Myrtaceae Family like eucalyptus. Cinnamon can grow from 20 to 60 feet. I will definitely be keeping mine trimmed down to a manageable size. Some people are so surprised to find out the cinnamon powder is made from the inner bark of this tree, after it is striped off, bundled and allowed to ferment. The outer layer of bark is then scraped off and the inner bark is rolled into quills and allowed to dry. It is the second most popular spice in the USA, after black pepper. My allspice tree is native to the West Indies. Our ground allspice is made from the small green fruits that are picked in mid-summer and dried by the sun or in ovens. Its name reflects the fact that it has the aroma and flavor of nutmeg, cinnamon, and cloves combined.
Have a splendid #PlantsGiving. Some clues for your search:
Read labels, look for different types of gums in milk products and gluten-free baking mixes.
My favorite bread from Wegman's has 17 different flours, seeds, and nuts. So, be vigilant!
Don't forget herbs and spices.
There is corn starch in baking powder.
Check beverages for sugar and Stevia.
Don't forget the wine!
Enjoy!!!
Susan Sprout is the author of the recurring series, Underfoot, on the NPC blog. Catch up on past issues of Underfoot: Introduction & Bloodroot, Trout Lily & Coltsfoot, Blue Cohosh & Dutchman's Breeches, Ground Ivy & Forget-Me-Nots, Goldthread & Wild Ginger, Common Mullein & Sweet Woodruff, Aniseroot & Butterfly Weed, Myself , Jewelweed & Soapwort, American Pennyroyal & Great Lobelia, Boneset & Common Ragweed, Pokeweed & Blue Chicory, Prickly Cucumber & Wintergreen, Beech Drops & Partridge Berry, Pipsissewa & Nostoc, Witch Hazel.