Find out what's underfoot with NPC member and environmental educator, Susan Sprout! Catch up on past issues of Underfoot: Introduction & Bloodroot, Trout Lily & Coltsfoot, Blue Cohosh & Dutchman's Breeches, Ground Ivy & Forget-Me-Nots, Goldthread & Wild Ginger, Common Mullein & Sweet Woodruff, Aniseroot & Butterfly Weed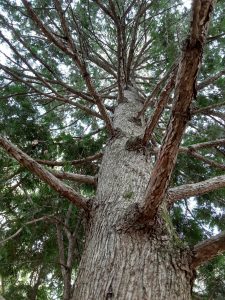 Myself!
"Underfoot" is a name that I thought would be a catchy title for the descriptions of local plants I would write about…those we see as we take walks or hikes, eyes down. Recently, lying on a hammock and looking up, I suddenly realized that I was actually "underfoot" like those plants I love to write about; at least in perspective of the thick-trunked giant maple tree towering over me.
Seeing those huge leaf-adorned limbs growing out at amazing angles, I began thinking of the many ways we, as well as other critters and plants, benefit from trees: creation of shade, habitat, buffers, edge, scaffolds, drip line, food, medicine, warmth, energy, oxygen, water vapor. Even in death, standing or lying, trees provide many of the same benefits to others. I have learned many good lessons from trees. Thank you for everything, trees!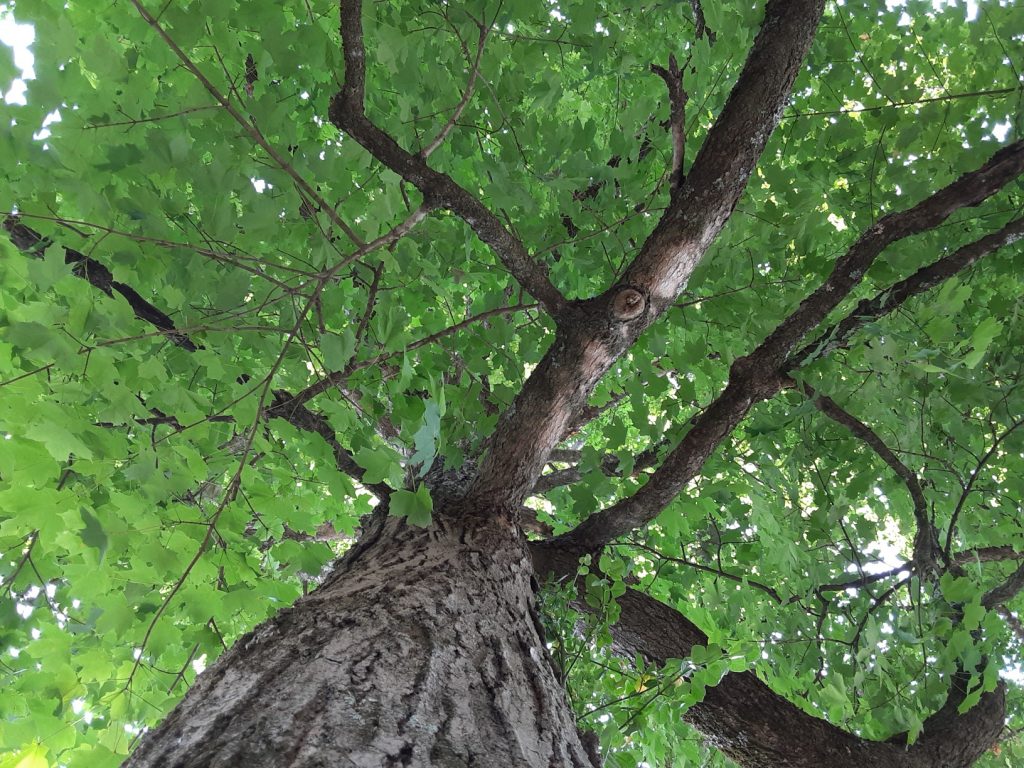 Susan Sprout is a retired school teacher who continued teaching after retirement at Montour Preserve helping teachers of handicapped students with nature walks, at the National Shell Museum as a curator of the fossil collection, and as teacher of Shell Studies at the local school on Sanibel Island. Based on her love and study of plants, she does living history presentations of medicinal plants used by Native Americans, colonial immigrants, and people living during the Civil War. Both she and her husband, Richard, serve as cannoneers with Thompson's Independent Battery C PA Light Artillery. Sue has served on the Northcentral Pennsylvania Conservancy board in the past. The Sprouts have been Conservancy members for 29 years.