NPC is very proud to share that your Executive Director, Renee' Carey, was recently presented the 2020 Dr. Joseph Trimble Rothrock Conservationist of the Year Award by the Pennsylvania Forestry Association (PFA).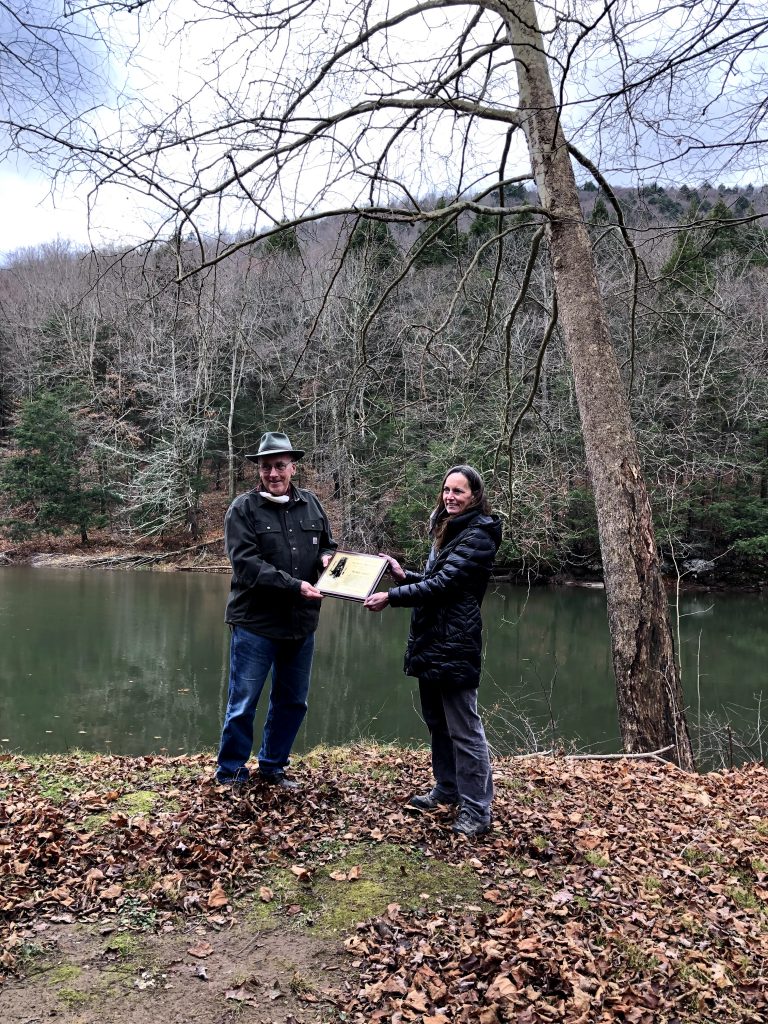 Renee', has served PFA in many capacities as a board member and volunteer supporting forest, land, and water conservation. In 2019 Renee' celebrated 25 years with the Northcentral Pennsylvania Conservancy where she is currently the executive director. She is widely respected for her work ethic, passion for conservation, and leadership in the conservation community. The plaque she received read, "Renee' consistently demonstrates her commitment to conservation of land, forests, and water and the communities that depend on wise resource use. She actively seeks partnerships with state agencies, county conservation districts, non-profit organizations, and landowners to protect and conserve natural resources for recreation and jobs today and to allow future generations similar opportunities. She is known for encouraging and guiding people to steward natural resources with the vision to nourish communities. Her passion for this work clearly emulates the values she shares with Dr. Rothrock's concern for natural resource stewardship.

The Pennsylvania Forestry Association
Each year the Association recognizes an individual, organization or group's significant contributions to the public recognition of the importance of Pennsylvania's forest resources in the same tradition and spirit of Dr. Joseph T. Rothrock.
Dr. Rothrock served as the first president of PFA and earned the title, "Father of Forestry in Pennsylvania," through his untiring efforts to promote the forest conservation movement in Pennsylvania.
Nominees for the Award were evaluated on the following three criteria:
Value of contributions to the continued conservation of Pennsylvania's forest resource;
Public recognition and stature of the individual in the field of resource conservation; and
Other Unique or special considerations which demonstrate a long term commitment to conservation.
Renee' was nominated by Dennis Ringling, Marc Lewis, and Roy Siefert. Renee' would like to thank these individuals for their nomination and the PFA for honoring her with this award.
I am both humbled and honored to receive the Rothrock Conservationist of the Year Award. I have been so proud to serve our communities and help champion the conservation efforts of NPC for the past 26 years. I look forward to many more years to come!

Renee' Carey, NPC Executive Director