Find out what's underfoot with NPC member and environmental educator, Susan Sprout! Catch up on past issues of Underfoot: Introduction & Bloodroot, Trout Lily & Coltsfoot, Blue Cohosh & Dutchman's Breeches, Ground Ivy & Forget-Me-Nots, Goldthread & Wild Ginger, Common Mullein & Sweet Woodruff, Aniseroot & Butterfly Weed, Myself .
Jewelweed
A pale yellow earring on a thin wire dangling under light green leaves. That may be an apt description of a pale jewelweed blossom during the summer and right up until the first frost. This native annual reproduces solely from seed each spring, breaking ground close together and just about all at once. Its two larger succulent leaves stand out brightly against the winter duff.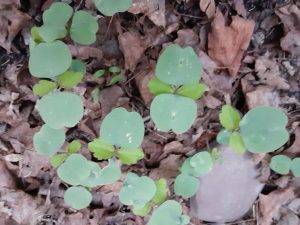 Then the juicy stems filled with watery sap begin to grow. Coarsely-toothed leaves covered with microscopic hairs that hold beads of rainwater like jewels pop out alternately along the stems.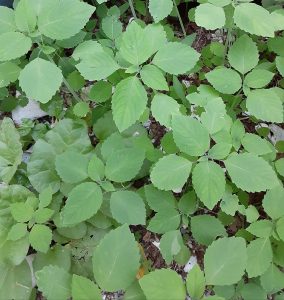 Soon the lovely pendulous flowers appear: yellow for pale jewelweed and orange-spotted for spotted jewelweed. Both species occur in our area, liking wet woods and meadows.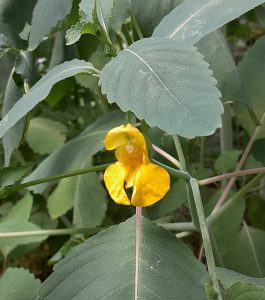 Now the fun begins. The fertilized flowers morph into bumpy pods – AND – when they are ready, just a breeze or a slight finger tap on them will release the seeds and throw them a good four feet from the parent plant. That is where this plant's other common name comes from: Touch me not. But do, please! What fun to touch all of the pods and create a seed storm.

Help plant a lot of jewelweed because this is a great plant for squishing up the stems and leaves, then slathering that sap on itchy nettle stings and poison ivy!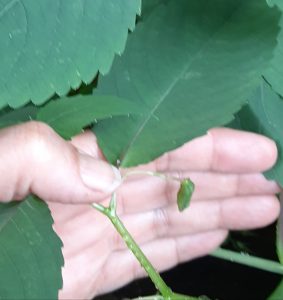 Soapwort
Soapwort is a plant brought to this country from Western Asia and Europe, having been in use there probably back to the Assyrians. A member of the Pink Family, it is a perennial that likes moist but well-drained soil and spreads by underground stems. I always find this plant growing along Muncy Creek at the Rocks. Easily recognizable by smooth stems thickened at its nodes where the leaves grow, its scalloped five-petaled flowers can be white to light pink.
You may know Soapwort by another name, Bouncing Bet, the old name for a washerwoman whose whole upper torso would move up and down as she scrubbed clothes on a washboard probably using this plant! Why? It contains saponins, substances that produce soapy lather.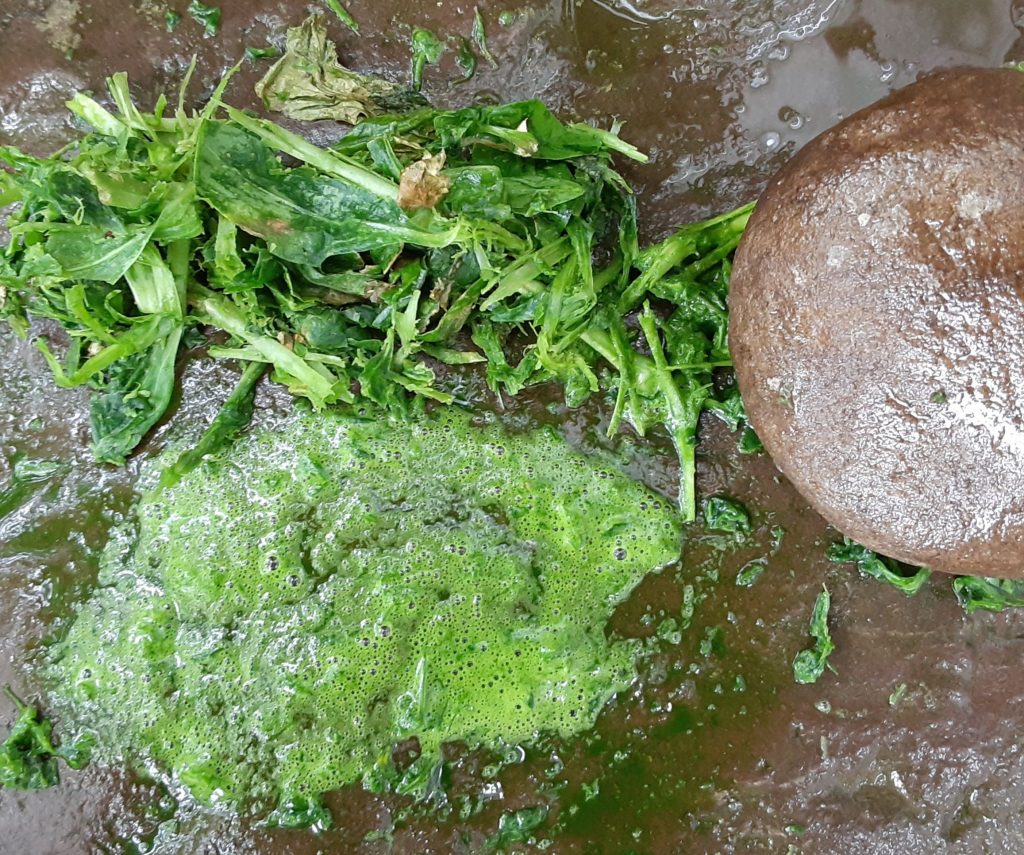 It was a must that textile workers would use for cleaning newly woven cloth, especially wool. A gentle astringent cleaner can be made by boiling the leaves and roots to extract the saponins. Museums have used this for cleaning old and delicate tapestries. I like to grind the stems and leaves on a wet rock, adding a little water before squeezing out the bubbly suds. A great trick if you've gotten into poison ivy on your walk. Use soapwort to thoroughly clean the essential oils of the poison from your skin. No worries…the green washes off!
Susan Sprout is a retired school teacher who continued teaching after retirement at Montour Preserve helping teachers of  handicapped students with nature walks, at the National Shell Museum as a curator of the fossil collection, and as teacher of Shell Studies at the local school on Sanibel Island. Based on her love and study of plants, she does living history presentations of medicinal plants used by Native Americans, colonial immigrants, and people living during the Civil War. Both she and her husband, Richard, serve as cannoneers  with Thompson's Independent Battery C PA Light Artillery.  Sue has served on the Northcentral Pennsylvania Conservancy board in the past. The Sprouts have been Conservancy members for 29 years.