By Susan Sprout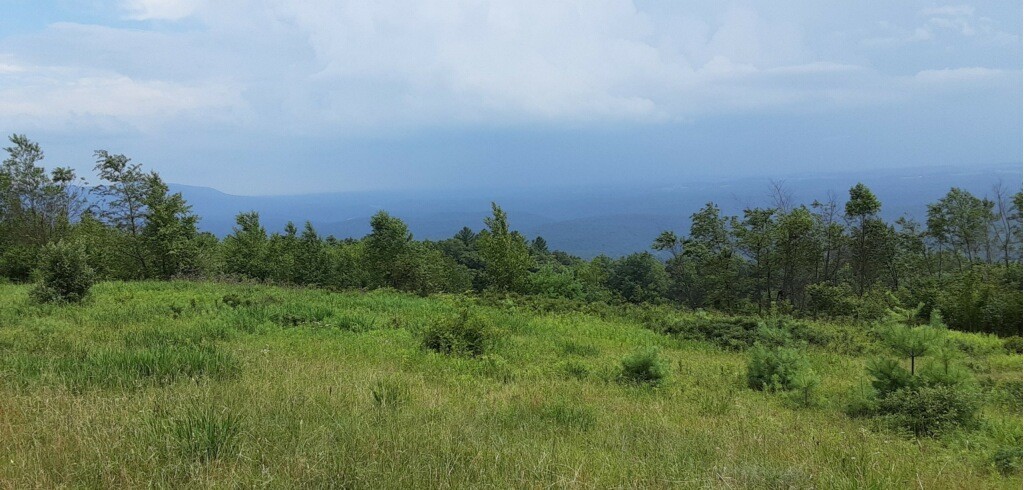 What an enjoyable afternoon we had at the top of Highland Mountain, gazing toward the horizon across Sullivan County and being serenaded by American Towhees with their "Drink your tea" songs! If that wasn't great enough, looking across the clearing, I spied lots of small yellow flowers on squat shrubby-looking bushes. A new plant to explore…one whose name I did not know. It is Yellow Wild Indigo, with the scientific name of Baptisia tinctoria, from Latin verbs baptiso (to dip or dye) and tingo (to soak in dye).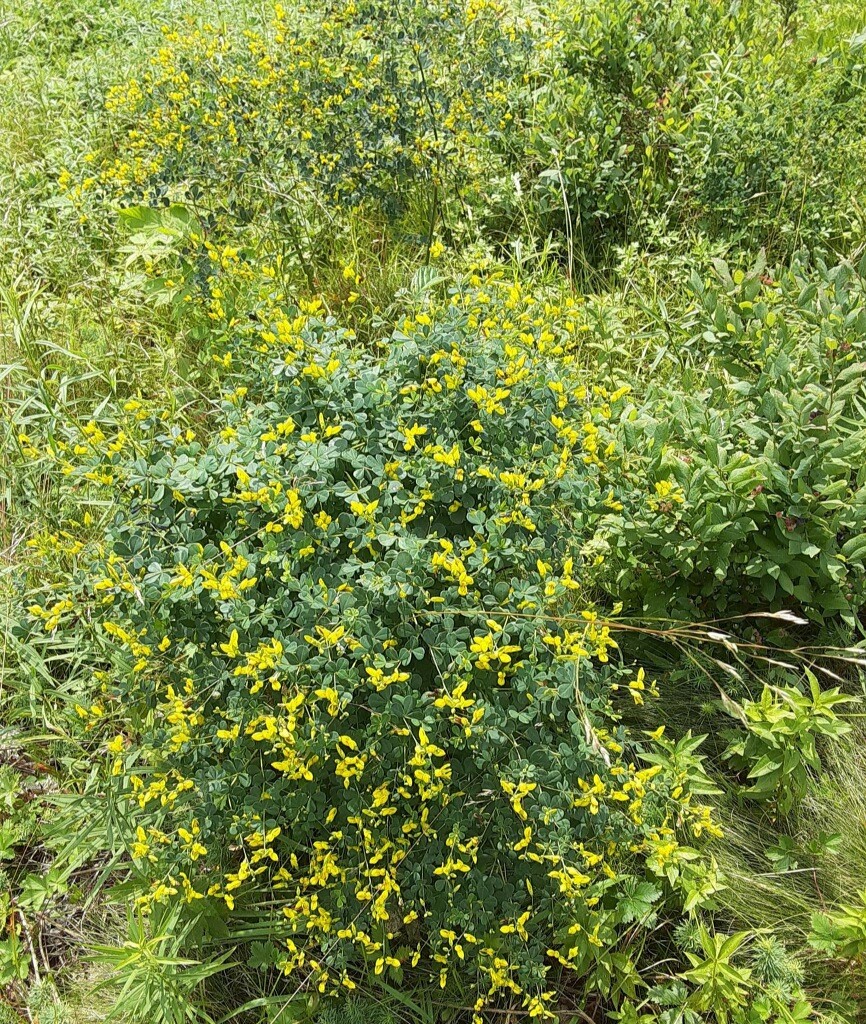 I had met its cousin before, the true "of India" Indigo, the well-known dye plant in the same Pea Family, FABACEAE. Here was a plant, native to Pennsylvania, used by Native Americans and colonists as a blue dye plant, as well as for medicine. The inch and a half long pea-like flowers were being pollinated by bees. Pods created by that interaction will look like short, fat peapods that turn brown as they mature. The leaves attached to the stem are in groups of three like clover, another relative. The bluish-green color of the young bushes sets them apart visually from the other greens of the field. The whole plant will turn black rapidly as it dries out, making it a stand-out among the fall colors, too.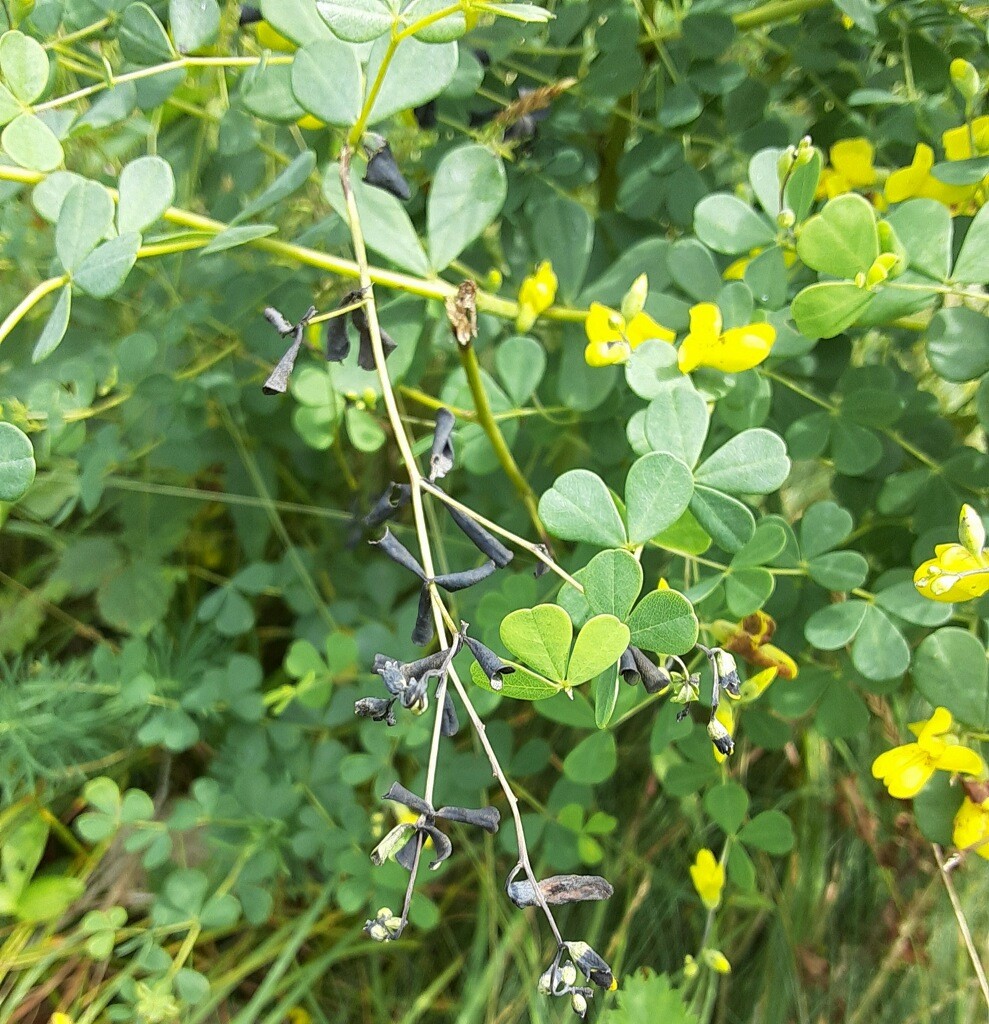 I was happy to discover Yellow Wild Indigo is a host plant to some of our native butterflies…they evolved together! Check out Clouded and Orange Sulphurs, the Eastern Tailed-Blue, and, most especially, the Wild Indigo Dusky Wing – its own very special butterfly!