The second week of August the stream partnership worked on a project on Halfmoon Creek in Centre County.
The Centre County Conservation District is working with the landowner on some management changes.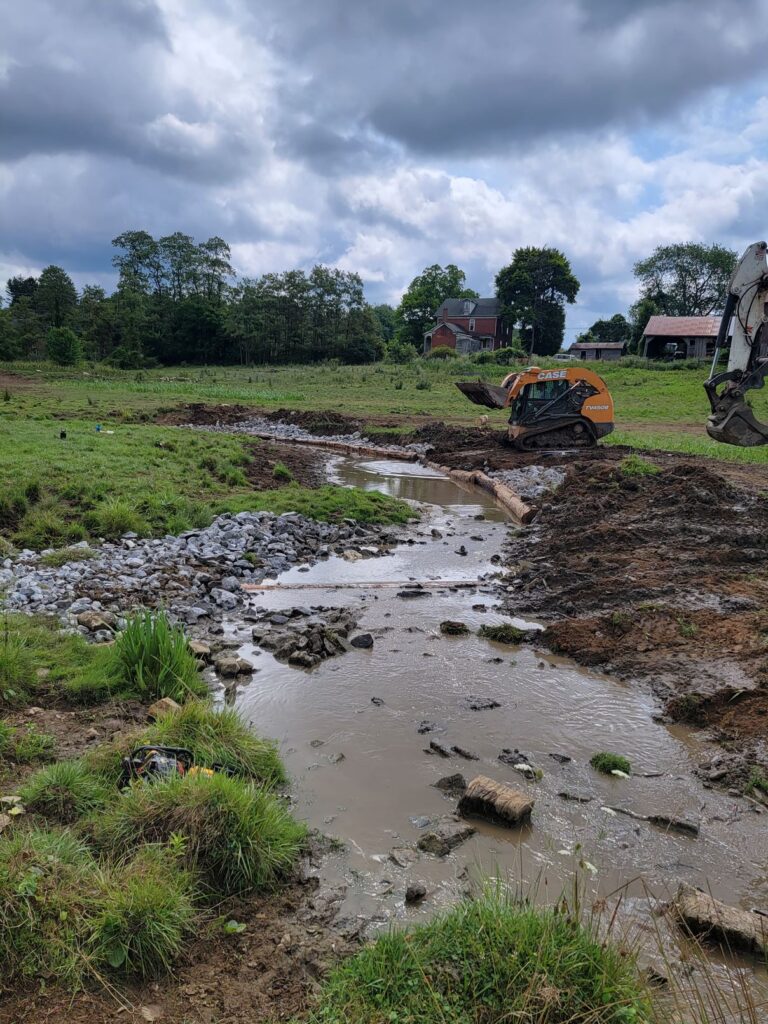 The District is using funding partially from Pennsylvania's Department of Environmental Protection (DEP). When DEP's watershed manager was reviewing the project on site with the District, he asked if the landowner had been approached about log and rock structures to stabilize the eroding streambanks.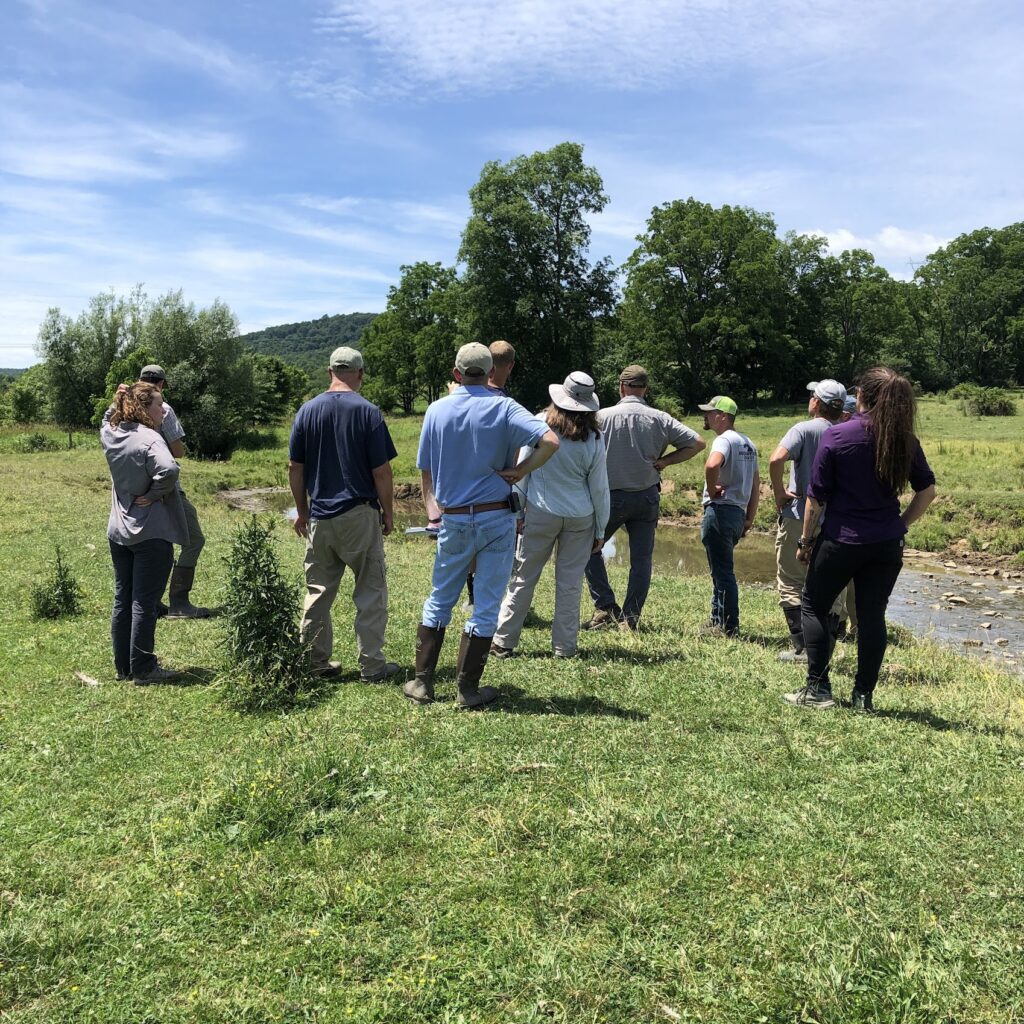 One thing led to another and the stream partnership worked on the streambanks while the fencing crew worked on the new pasture fencing and getting the livestock out of the stream.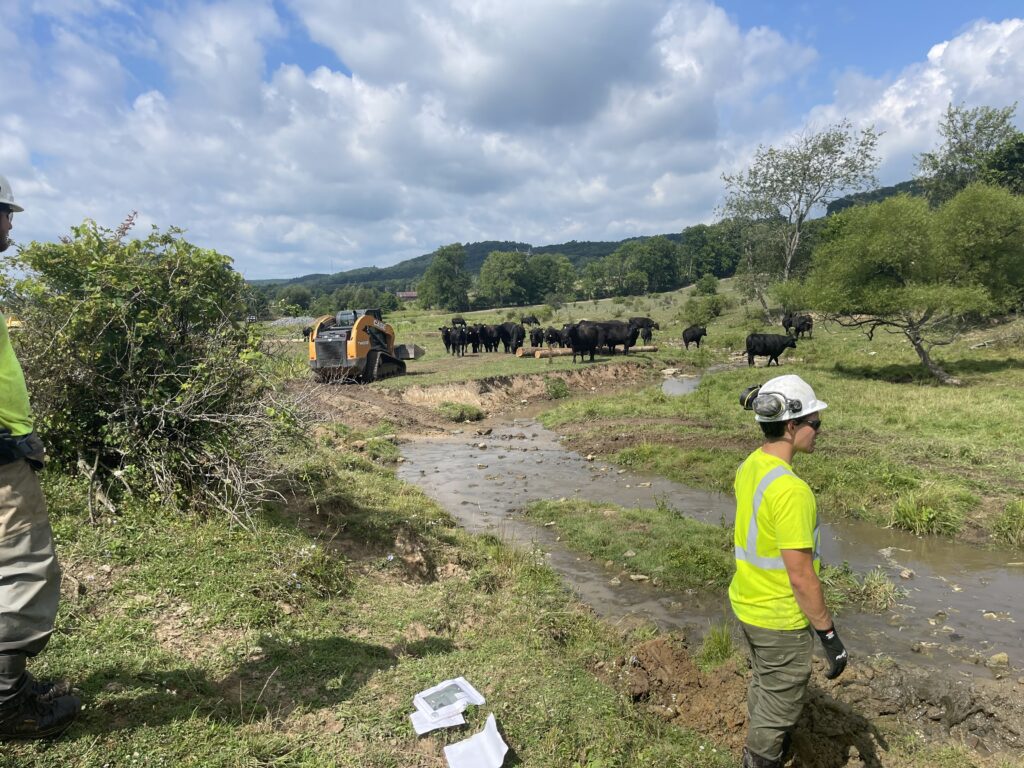 Pennsylvania Fish and Boat Commission oversaw construction and were in the stream building the structures. Sara helped out for one of the days they were working.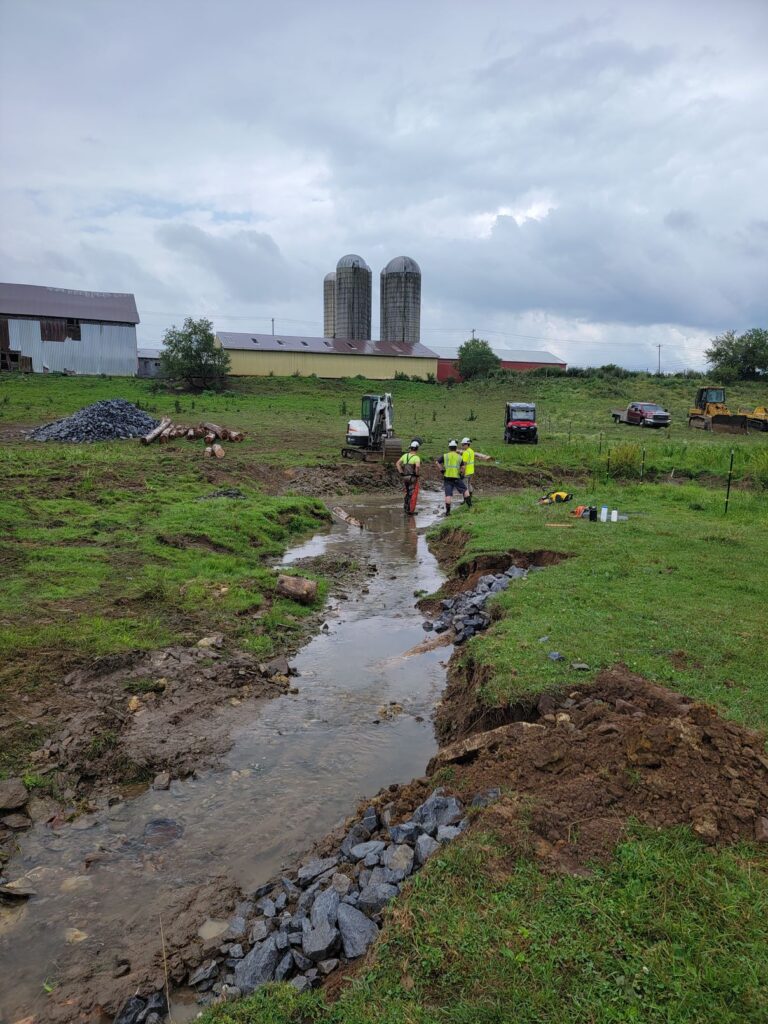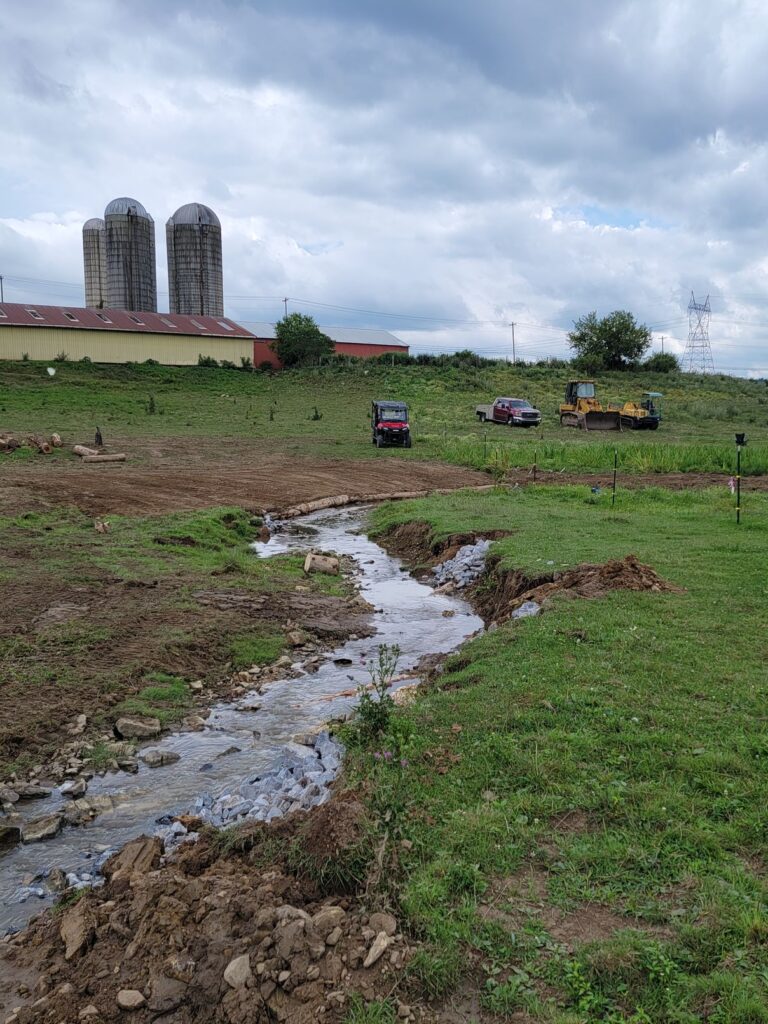 Chesapeake Conservancy is also involved in getting various Best Management Practices installed that will reduce the amount of sediment and nutrients entering the stream.
ClearWater Conservancy is using grant funding they have to plant a riparian buffer in the areas the livestock will no longer have access to the stream. By installing the log and rock structures first we've stabilized the streambanks with trees adding to that stabilization as their roots grown and help hold the soil.