NPC's members have always understood that when we work to conserve a property through a partnered acquisition we should be ready to help ensure people recreating and using the property can do so safely. This means helping with infrastructure needs in areas where we've added land to the state system.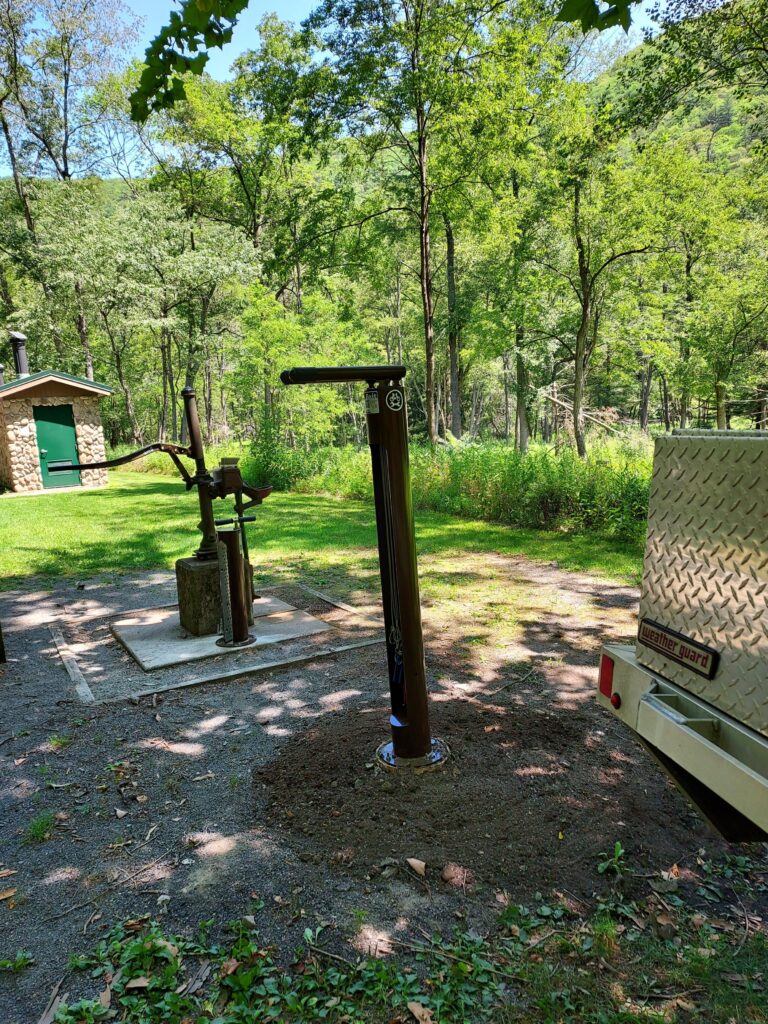 This time, staff realized what was needed through their own bad luck. A flat tire while bike riding on the Pine Creek Rail Trail has led to a new bike repair station and tire pump on the Trail. Out of air and 8 miles from the car, there was plenty of time to think about what would be helpful and partners that could help.
NPC worked with the Pine Creek Preservation Association and the Tiadaghton State Forest staff to get the unit and get it installed. (Thank you maintenance crew!!!!)
The idea is to help bicyclists who may be having bike problems and are trying to get back to their car (see first paragraph above). This unit is installed at the comfort station at Bonnell Flats so the Bureau of Forestry staff can keep an eye on things.
Jersey Shore Borough has installed a similar unit in the Borough at the trailhead. There are also three units in the Tioga County stretch thanks to the Wellsboro Rotary.
While we hope you never need it, we're glad we could partner with other groups, so they're there!