By, Susan Sprout
Question: When does an oak leaf not look like an oak leaf?
Answer: When it is a Shingle Oak Leaf!
We've been taught there are two groups of oaks: white oaks whose leaves have rounded lobes on them and red oaks with sharp pointed and toothed leaves. Shingle Oak, or Quercus imbricaria, is a type of native red oak that has no points or teeth on its leaves – just nice smooth edges. Occasionally they may be found growing on moist hillsides or in bottom lands. I spied one walking on Canfield Island last week. I did not know what it was. The tree caught my eye because of its shiny, dark green leaves that looked sort of like rhododendron leaves only smaller and not leathery. I found a small bunch of leaves that had fallen, or been chewed off the tree, lying beneath it. They were smooth-edged, ranging in size from four to six inches long and were lightly furred underneath by very short, tannish hairs. I had to use my magnifier to determine that. Of course, it was all of the acorns growing on and lying beneath it that really clued me in…IT'S A SPECIES OF OAK!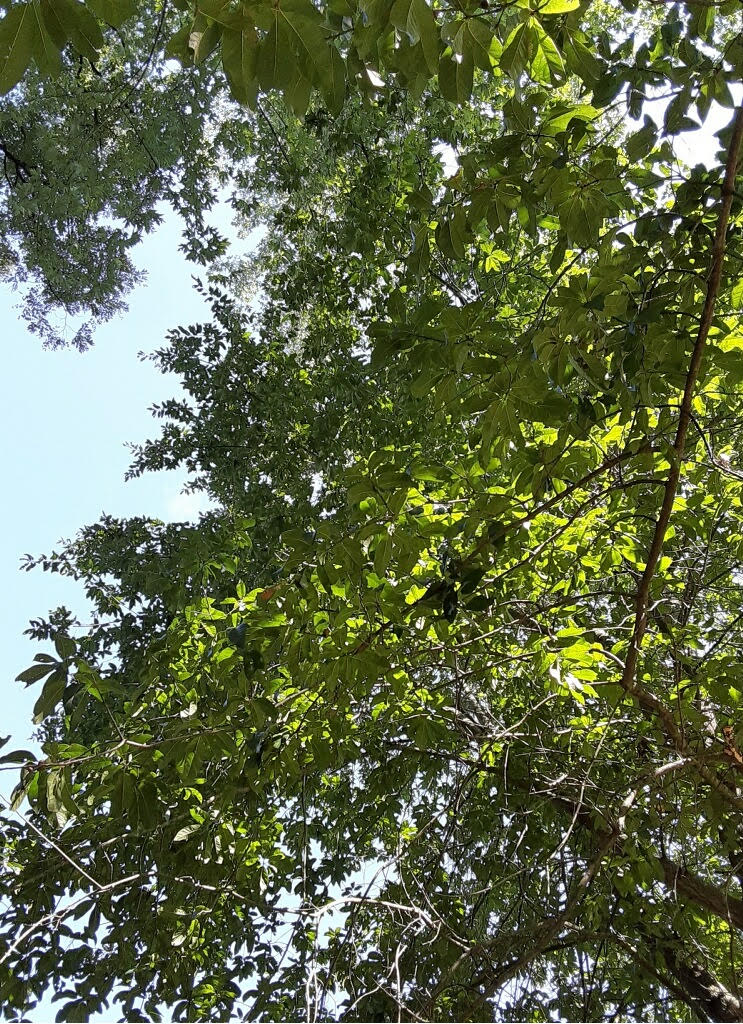 Shingle Oaks are more frequently found west of here in the Ohio and Mississippi River Valley regions. They are commonly used as ornamentals, and this one may well have been planted here. What a treat to find and identify it!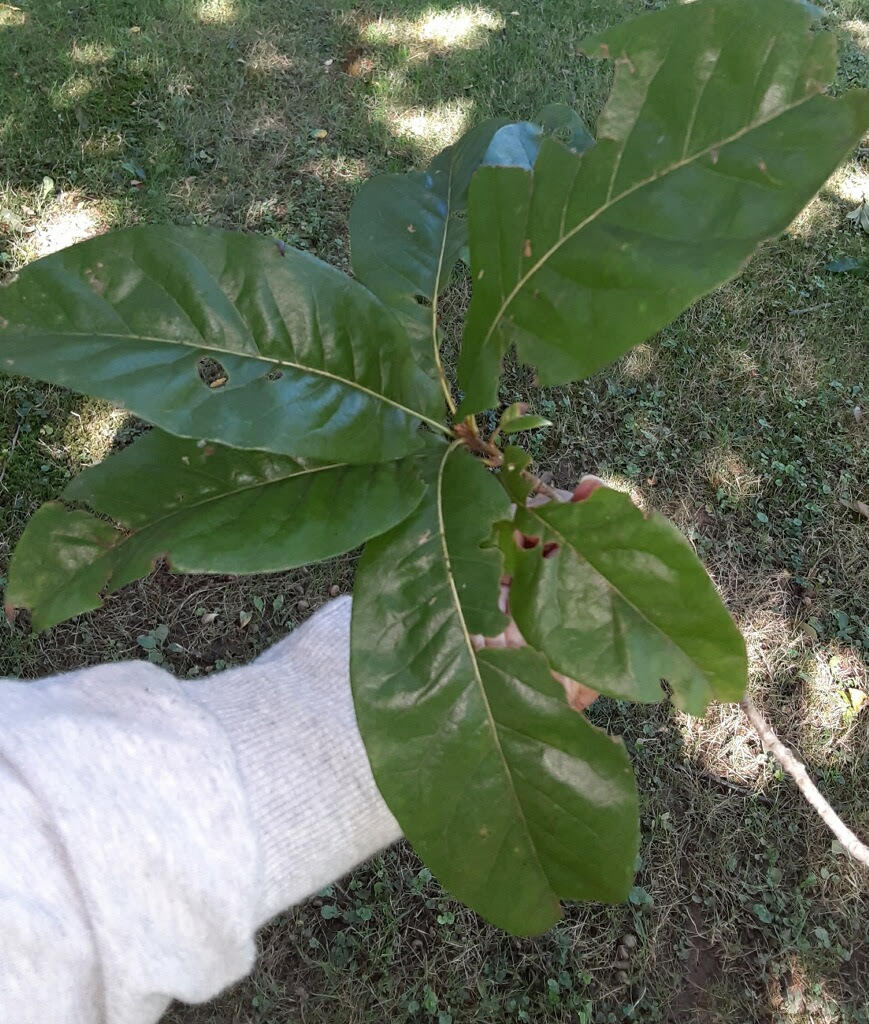 Shingle Oaks flower in May when their leaves are about half-grown. Their acorns will then be ripe about eighteen months later. The species name imbricaria is Latin for "like a shingle" which could indicate its use as a source of hand-split shingles or shakes. Or, maybe, because of the caps on the small brown acorns that have wedge-shaped, pointed scales overlapping to resemble a shingled roof.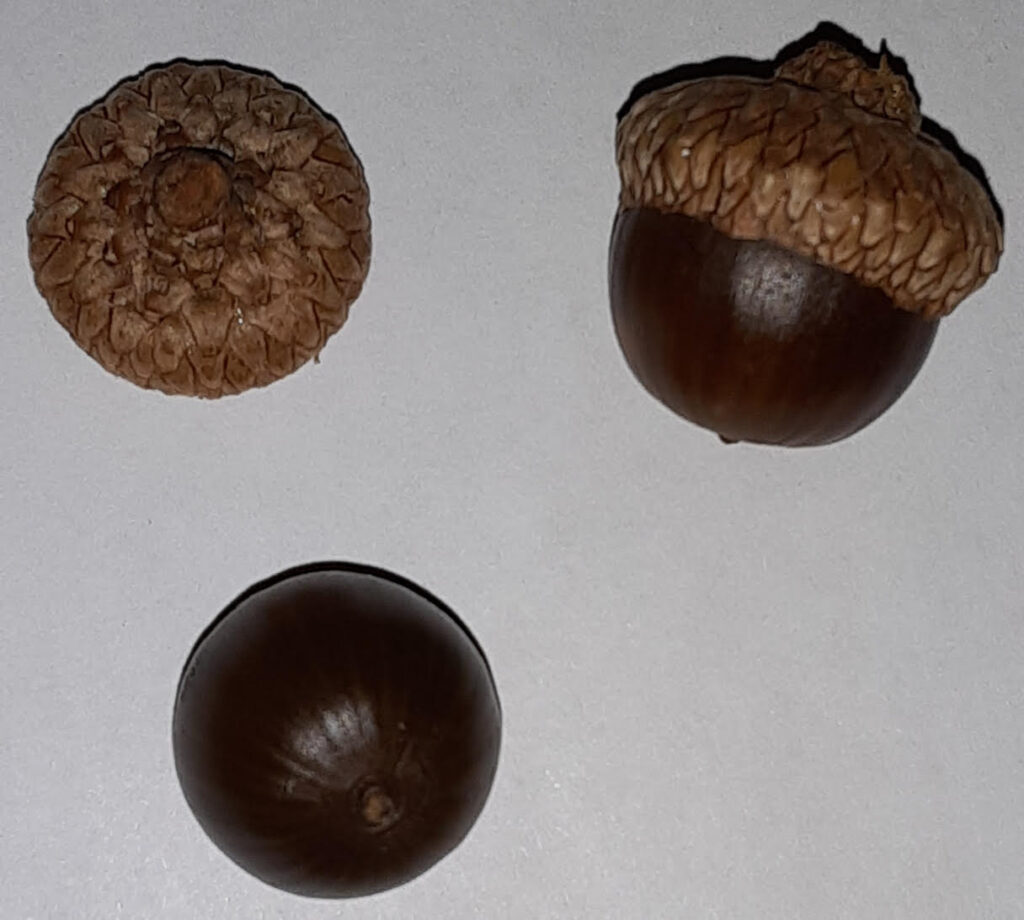 How many native animals and insects need native oak trees for food or habitat? Of 435 species of oaks worldwide, 91 are found in the United States AND support more caterpillar species than any other genus of plants in all of North America – not to mention all the animals that eat acorns. Read more about them in Doug Tallamy's book, "The Nature of Oaks: The Rich Ecology of Our Most Essential Native Trees."