County
Township
Year
Acreage
Type
Conservation Values
Lycoming
Gamble
2020
112
Public Acquisition

Adjacent to Other Conserved Land
Public Recreation
Special Scenic Quality
Water Resource Protection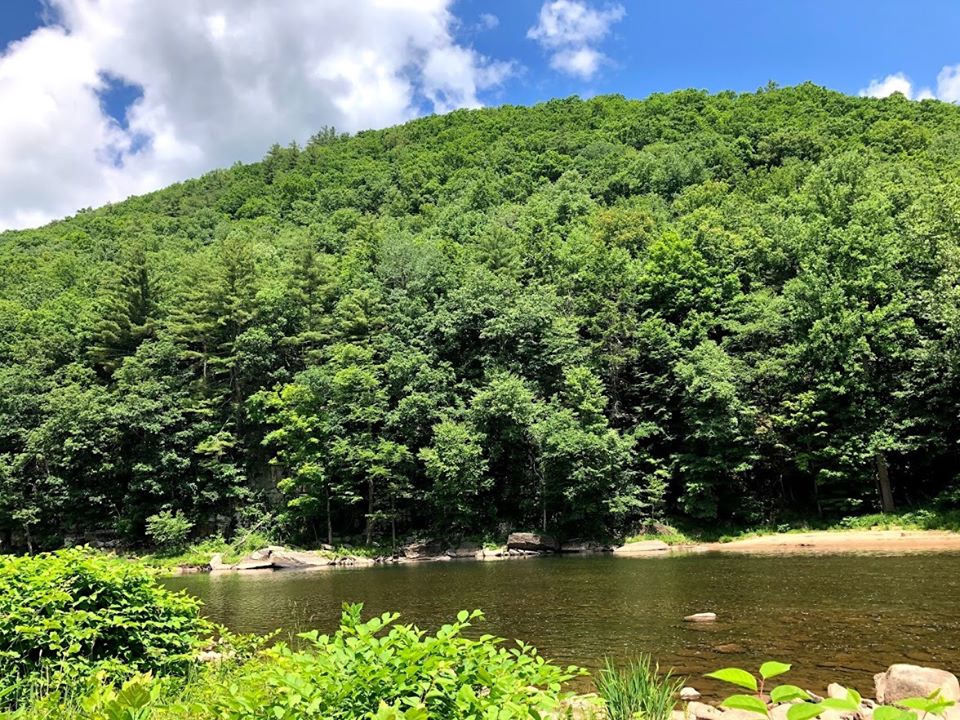 As the highest bidder at a public auction in the Summer of 2020, NPC conserved 112 acres adjacent to the Loyalsock State Forest. The property includes steep, forested hillsides, a trout stream, and a rocky cliff along Loyalsock Creek.
Dubbed the 'Bar Bottom' project, Bar Bottom is a Class A, naturally reproducing trout stream, that winds through the property. The property's portion of Bar Bottom almost levels out and traverses a flat before entering the Loyalsock Creek. Sharing a boundary with the Loyalsock State Forest, a series of waterfalls can be found on the portion of the stream already on State Forest Land. Eventually, the property will become a part of the State Forest system.