A couple years ago the Northcentral Pennsylvania Conservancy facilitated a donation to the Pennsylvania Game Commission. The property in Montour County became part of State Game Lands 115. The only block of State Game Lands in the County.
Bob Stoudt (Director, Montour Area Recreation Commission) and Van Wagner (Danville-area historical expert and musician) both live close the State Game Lands and began exploring.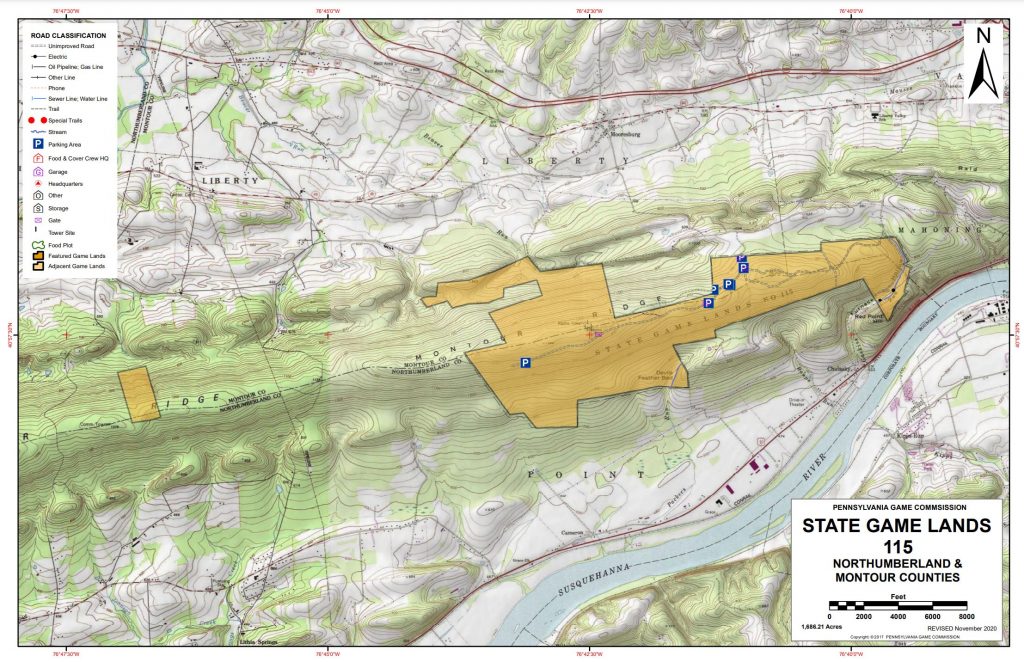 They are very excited to share what they've found. They've invited us to join them for a challenging seven mile hike to the historic Liberty Iron Furnace site on Montour Ridge in PA State Game Lands #115 (Liberty Township, Montour County).
We will be hiking to charcoal production sites, row home ruins where furnace workers lived, and locating huts where colliers lived beginning in the 1830's.
This approximately seven mile-long hike will cross challenging, rocky terrain. Portions of this hike will be rugged and only experienced hikers should consider participating. This hike is not recommended for small children or those with limited mobility.
Pre-registration is not required. This event will be held regardless of weather conditions. Participants should wear sturdy footwear and weather-appropriate clothing and bring adequate water, snacks, and other supplies as may be needed for a roughly 3.5 hour-long wintertime outing.
Since Bob and Van are leading the hike please contact Bob Stoudt at RStoudt@MontourRec.com with questions or for more information. If you're on Facebook, you can also use the link below to "follow along" and stay up to date on announcements.
https://www.facebook.com/events/432820818212525/?acontext=%7B%22event_action_history%22%3A[%7B%22surface%22%3A%22page%22%7D]%7D