It's not "why did the chicken cross the road?" it's "how did the cow cross the stream?"
This Northumberland County landowner had eroding stream banks. He tried fencing the cows out of the stream (good move on his part), but the erosion already had a good foot hold.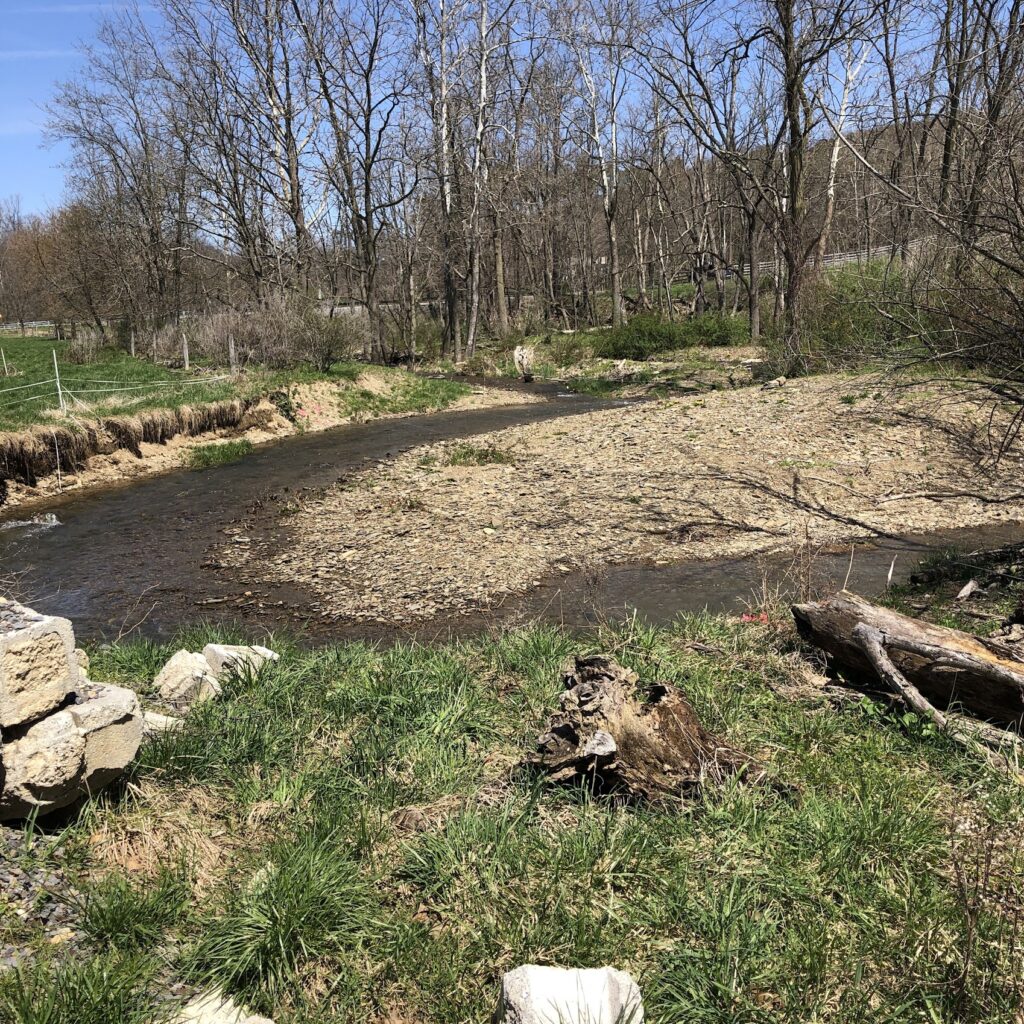 The Conservation District had the stream partners look at the site. A crossing design and streambank design were completed.
The stream crossing was the first step. The stream team went out and did this on a Friday, so the "typical" streambank work could begin the next Monday.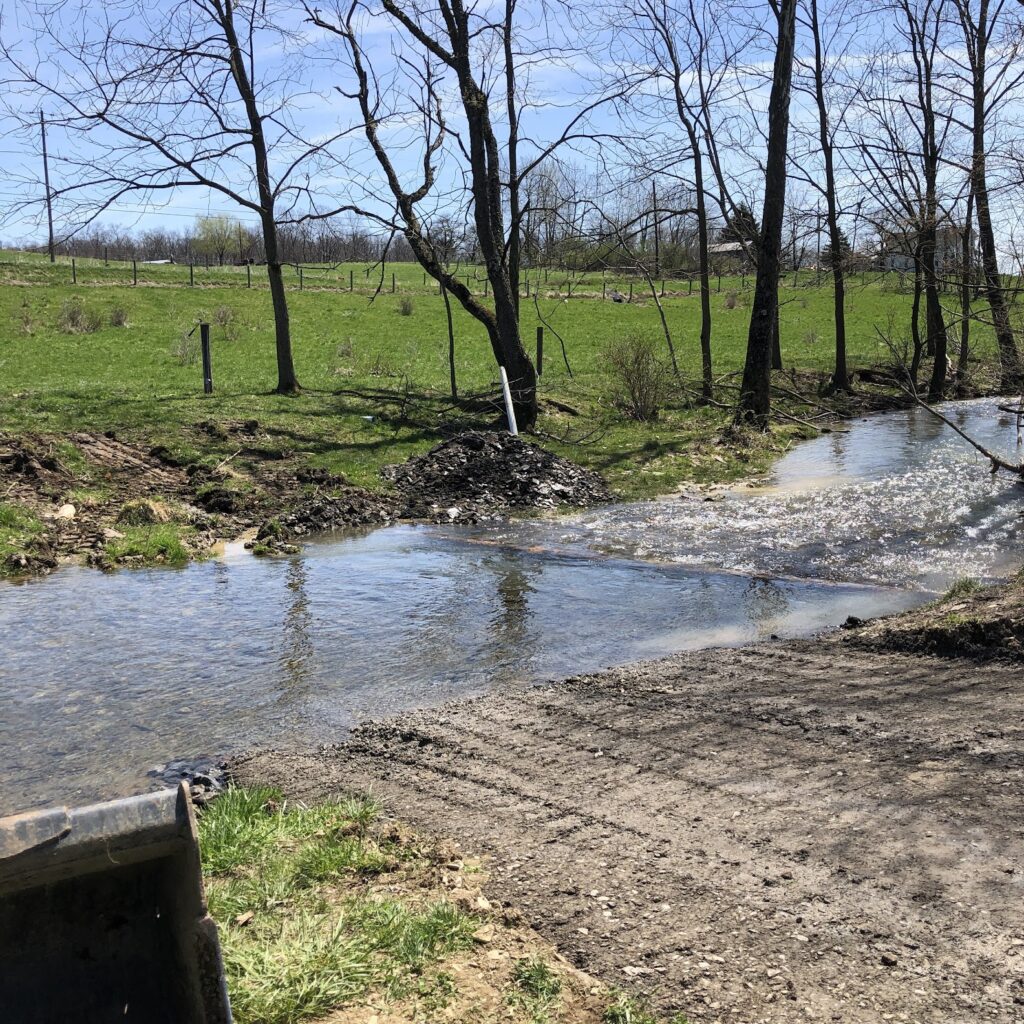 The photos are from the about halfway point. The far bank is the before and hasn't been worked on yet. The near bank is almost after (still a little work to be done).
Now, the cows will be crossing the stream using a stabilized stream crossing. Having a stable surface will not only reduce sediment and improve water quality, but it's also safer for the cows.
Thank you to NPC's members for their help in making these projects and cleaner water possible.