Over the past few months, former NPC Land Steward, Tamara Wagner, has been training Sara Street to take over her role at NPC. Tamara is embarking on a career change, but helped to get Sara up-and-running before her departure. Together, they've visited several conservation easement sites and prepared for the year ahead! We wish Tamara the best of luck, and welcome, Sara!
Get to know Sara
Hello everyone, I am the newest Land Steward Specialist at Northcentral Pennsylvania Conservancy! I look forward to visiting and learning about all of the conserved easements. I thoroughly enjoy walking through forests and meadows looking at plants and noticing what is blooming or experiencing change. I am enjoying this long drawn out spring with the yellow-green sugar maple samaras (baby winged seeds), red-orange red maple samaras, pink cherry blossoms, and white petals on the serviceberries.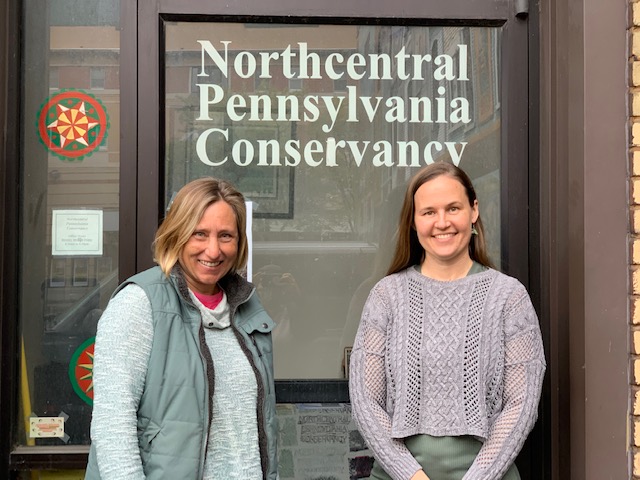 My educational background is in Landscape Architecture and Ecological Restoration. I am a Certified Arborist and I have my own business, Susquehanna Ecology Collaborative. I work in forestry, park management, municipal, and residential properties. My main tasks include invasive plant management, tree planting, shrub and perennial plantings, landscape design, property consultations, and tree injections. I enjoy gardening, propagating plants, hiking, and swimming in the Susquehanna River. I live in Muncy with my husband, Chad, who is also a Certified Arborist, and my son, Rowan, a 10th grade student at Muncy Jr/Sr High School.
Contact Sara Street at sstreet@npcweb.org.