By, Susan Sprout
Many odd, strange, and curiously costumed kids of all ages are out and about at the end of October. So, let's take a look at a creepy, gelatinous growing thing that likes to live in and digest decaying logs. Heh! Heh! Heh!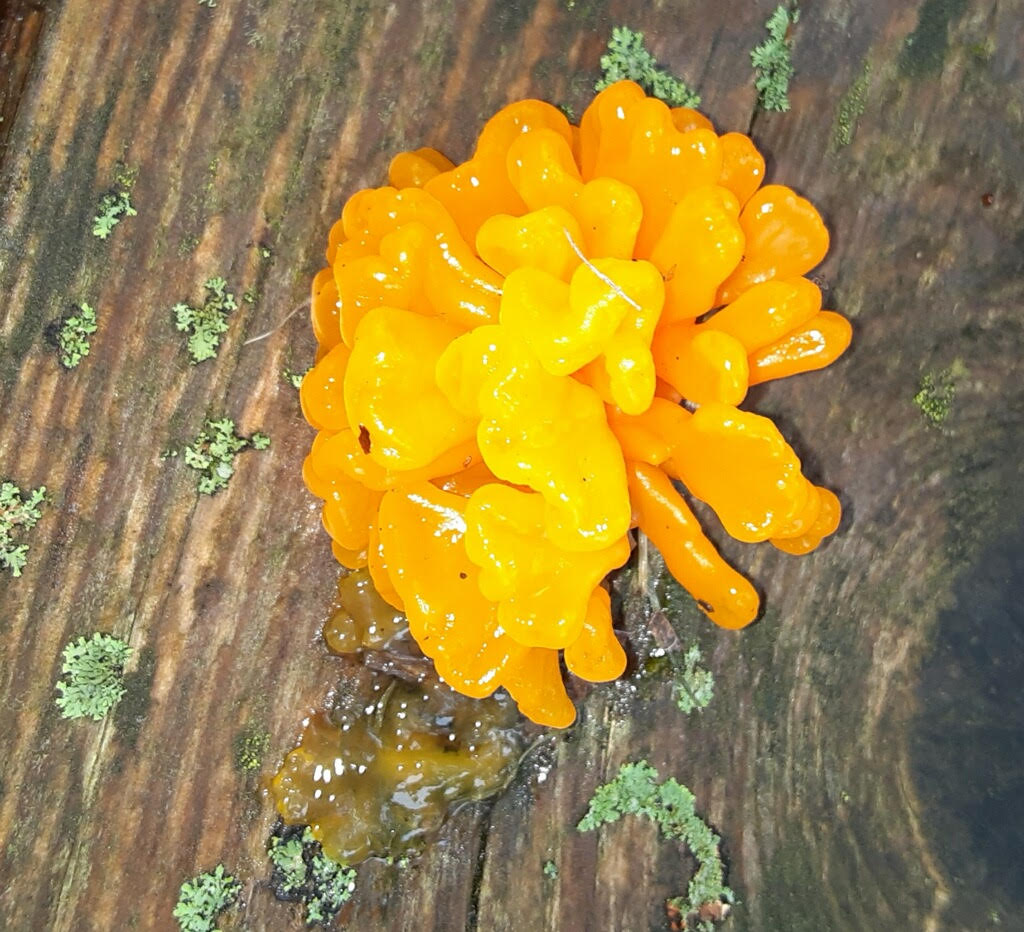 You can find Tremella in the forest – in the duff on the floor, or mysteriously appearing on hard and soft wood – especially dead trees, lying there decomposing. Tremella's unseen hyphae eat the wood from the inside of logs where you cannot see them doing it. Creepy! Then, when they have digested enough for extra energy, they will reproduce and create more of themselves to take over the world. (Oops, I didn't mean to say that.)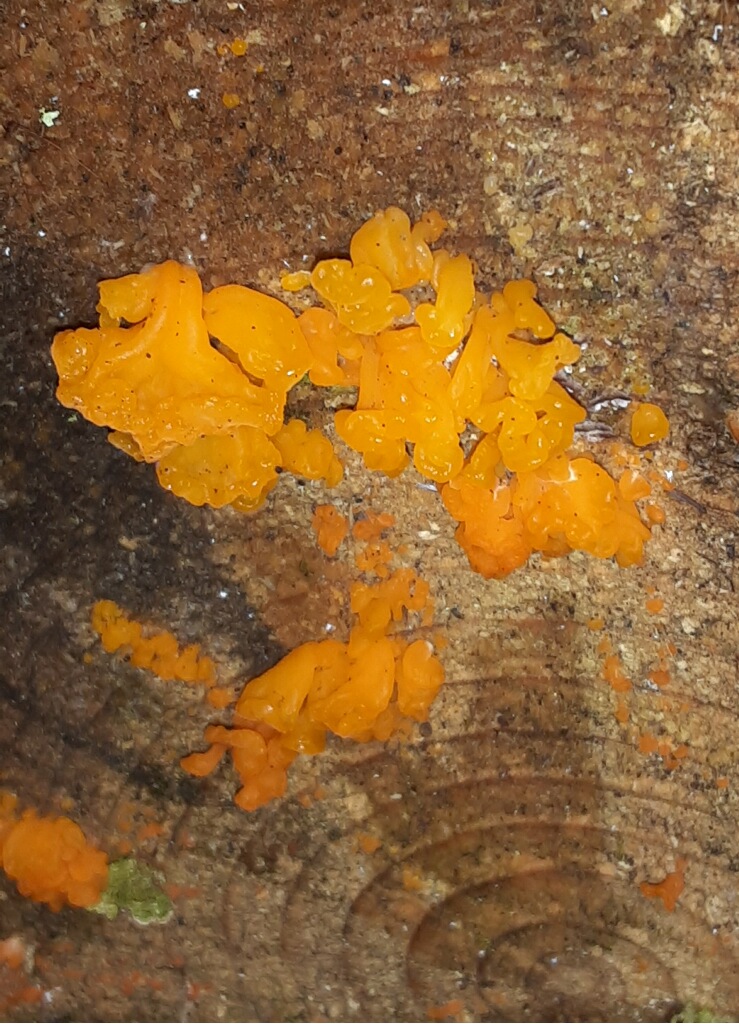 They exude jello-like masses of lobed or wrinkled or leaflike jelly with spores inside it. These globs can be orange, or yellow, or black, or reddish-brown in color, depending on the species that produced it. They will break apart and dissolve to let loose all of the spores that will take over the world. Heh! Heh! Heh!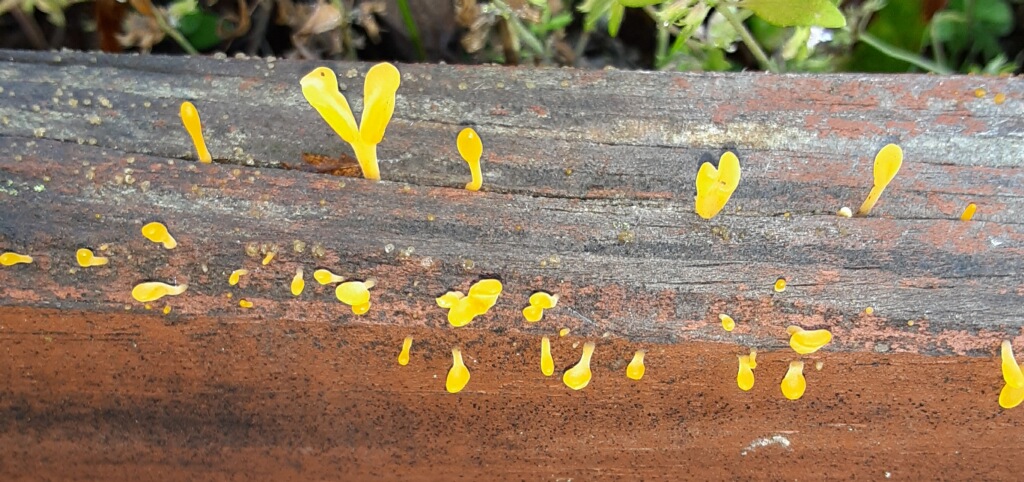 IT'S JELLY FUNGUS! Seriously, it is a fun kind of fungus because lots of folks don't recognize it as one, and make icky, yucky noises when they see it or are brave enough to touch it. "Trembling" Tremellas… and they don't just appear for Halloween, but can ooze into existence from May to November. Be vigilant and watch for them – in the woods, on your back fence, the sides of a raised bed. They are coming!!! Unfortunately something has taken over my mind…and my computer. I must sign off for n