By Susan Sprout
It is winter – time to snuggle down with a good book. My taste generally runs to books that teach me something, make me think, help me be a better person. People and plants have done that for me, too, by teaching me something I needed to know at a particular point in my life. One friend, whose name you may recognize as a former NPC board member, educator, and naturalist, is the late Tom Paternostro. What he explained to me has stuck ever since the very beginning of the conservancy for which I write. His lesson, simply put, was Attention, Education, Appreciation, and Action. If you need people to do something, you really have to get their attention first; give them interesting facts and information about it; increased appreciation of it will occur in those who listened and understood; finally, they may see the usefulness and necessity of an action or commitment on their part.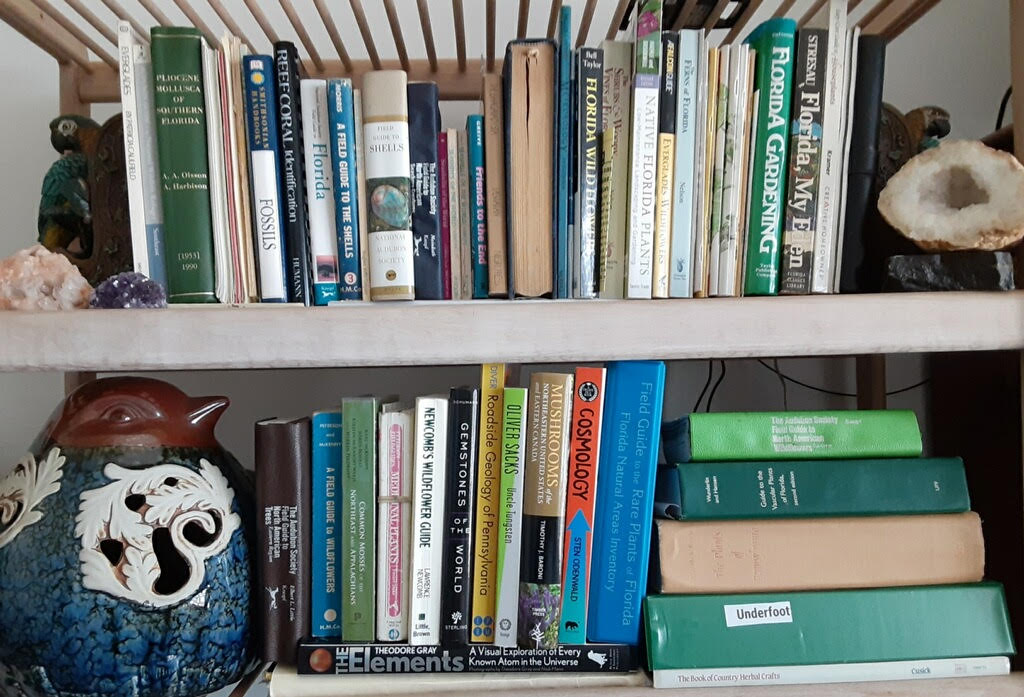 Those four words have guided me in many endeavors, especially as I share with you information on plants and trees living in our area. "Hey, look at this plant!  Here's where and how it grows! These are its benefits to us and other organisms! Love them and do what's right for them!"

So, when spring has sprung, get out there and do something: join a conservancy, weed out an invasive, raise your own plants and flowers to eat and admire, compost and enrich your soil, don't harm pollinators, don't waste food and other resources, make a discovery, stop activities harmful to life…grow where you are planted!

But, until then, it is wintertime. Snuggle down with a good book!