The design work for the Active Treatment Plan (ATP) to address Abandoned Mine Drainage (AMD) on Coal Creek, Morris Run, and Fall Brook is moving along. If things go reasonably smoothly, the ATP will be constructed and online in 2025.
2025 sounds far away…until you realized November is half over and it's almost 2023.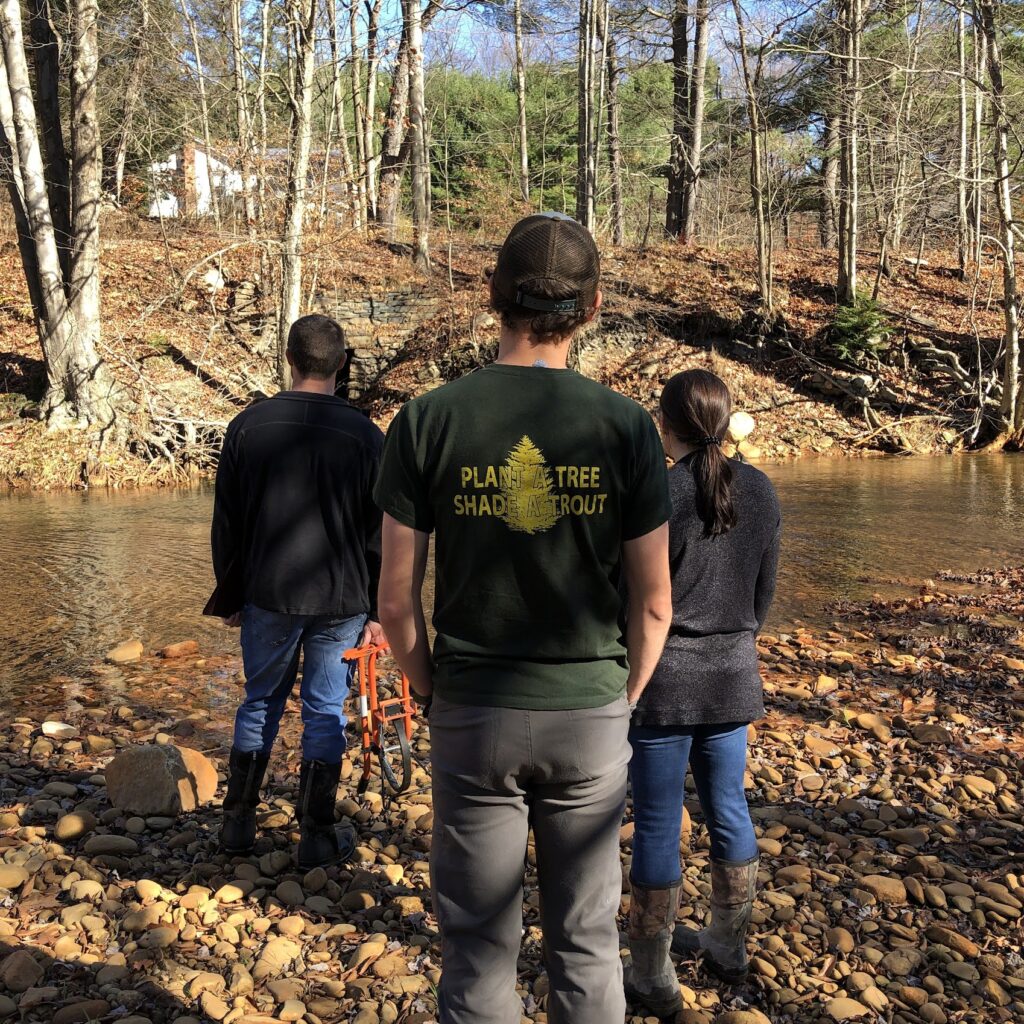 Since that plant will be up and running before we know it NPC staff met with Blossburg Borough's manager, staff from Trout Unlimited, and staff from the Tioga County Conservation District to discuss sites for possible fish habitat structures.
The Tioga River currently doesn't have much if any habitat for fish. That doesn't really matter right now since the water can't support fish populations. But, the ATP will clean up the water so it could support fish. So, what can we do to create habitat in the Tioga River to give fish a helping hand (or should it be helping fin??)?
Trout Unlimited has grant funding now that allows their staff to make site visits, assess a site, and if needed and appropriate, develop a design for fish habitat structures to address erosion. The funding is focused on sediment reduction in the Chesapeake Bay.
We looked at 3 sites and 1 fit within the scope of Trout Unlimited's program. The design is being developed now. The design will allow us to pull together the necessary funding so the project can be implemented around the same time that the ATP goes online.
Another site can use some help too, but a slightly different type than we were discussing with Trout Unlimited. NPC and the Tioga County Conservation District will have further conversations and work with Blossburg Borough on that one.
One of the things NPC is proud of is the way NPC members don't just conserve land. There's support and interest and action to improve the land too.