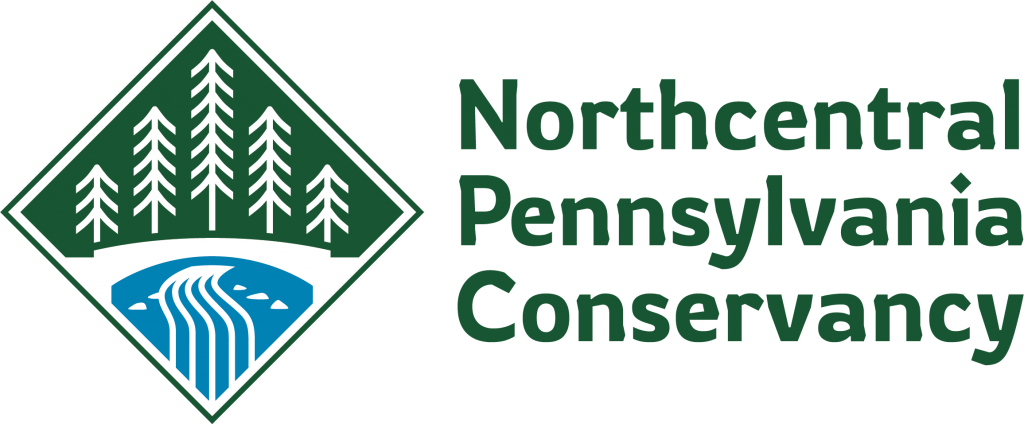 Season of Change
Spring.  A season of change, growth, and opportunity.  It brings with it the hope that from a small seedling can grow the tallest hemlock in the forest.  As its roots strengthen and its limbs stretch wide, its role in the forest evolves too.  Now it can provide shade, stability, nourishment, habitat, and help others grow as well.
Much like the seedling, the Northcentral Pennsylvania Conservancy (NPC) started as an idea and grew.
From that very first town hall meeting to NPC's first "official member" (a posthumous 'thank you', again, to Spencer Kraybill for paving the way!). 
From creating and enhancing public access to places like the beloved Pine Creek Rail Trail, to improving our local water quality through numerous streambank stabilization projects.
From growing a conservation easement program responsible for stewarding over 4,700 acres across Northcentral PA, to most recently adding 112-acres of publicly owned land to the Loyalsock State Forest with the 'Bar Bottom' acquisition. Over the past 31 years, NPC's legacy and conservation impact have continued to grow.
Why the Change
Members and supporters of NPC, have helped do some amazing things over the years! And just as NPC's membership grew, so did NPC's programs and ability to conserve our region's natural resources for the well-being of our communities and generations to come.
For the past several months, NPC's board and staff have been working to create a new logo for the organization that is a more comprehensive visual representation of NPC's mission and scope of projects.
The original logo of the singular tree has served NPC well, and we are grateful for the roots that it helped NPC establish. The new logo tells the story of everything NPC has grown to be.
A Message from NPC Board Chair, Tiffani Kase
"The Northcentral Pennsylvania Conservancy (NPC) logo has a new look, although the hard-working organization remains the same! The new logo represents the expanded scope of NPC's conservation impact across the region, and we are so grateful for the ongoing support of our membership. Because of you, we are able to continue taking on projects, and conserving lands that support the environmental well-being, and recreational needs of, our communities. Thank you so much for all of your support, and we hope that you enjoy the new logo as much as we do!"

Tiffani Kase, NPC Board Chair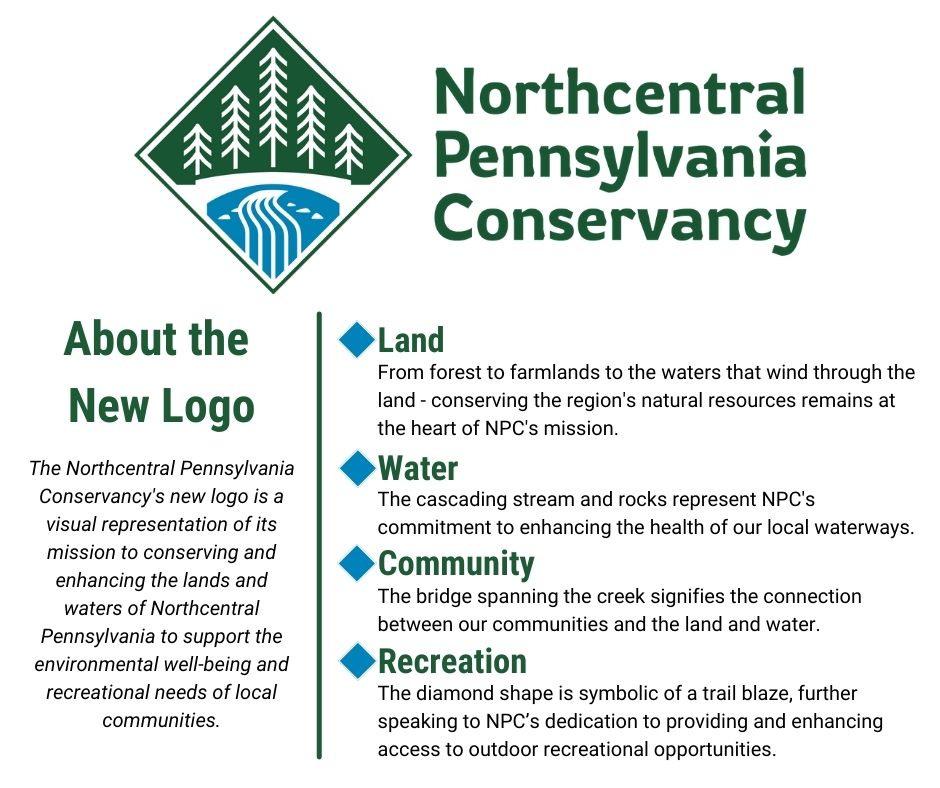 NPC Today
From generational family farms, to working forests, and landscapes rich with history – NPC's robust conservation easement program and partnered acquisitions help ensure that our natural resources are cared for and stewarded for many years to come.
As a founding member of the Northcentral Stream Partnership, NPC is helping to bring the region's local water resources back to health while maintaining a working agricultural landscape. The Partnership's success is currently being used as a model across the state as part of the ongoing efforts to improve the water quality throughout the entire Chesapeake Bay.
Food. Water. Jobs. Education. Heritage. Recreation. Nature nourishes our communities in so many ways. This past year has demonstrated to all of us just how vital having access to the outdoors is for our mental and physical wellbeing. NPC remains committed to creating and enhancing access to the hiking and water trails, fishing holes, vistas, and other recreational opportunities that make Northcentral PA such a special place to live, work, play, and visit.