NPC has been working with the PA Department of Conservation and Natural Resources (DCNR), local landowners, county conservation districts, and other partners to plant trees along streams.
Trees were planted along streams in Columbia County, Union County, and Centre County this fall.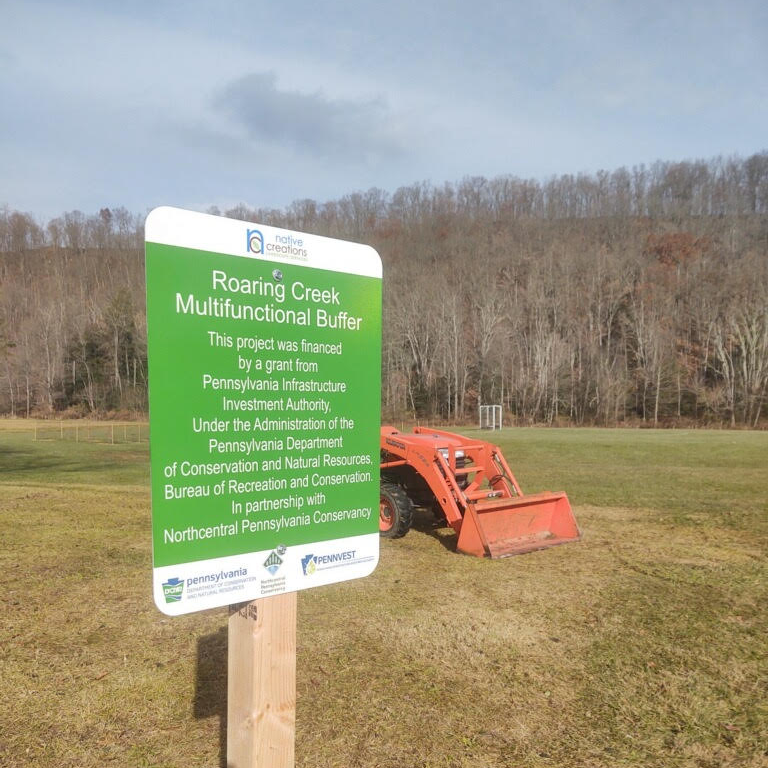 While most of the trees went in on private properties. Through outreach by Native Creations Landscape Services Southern Columbia Area School District and Berwick Area School District signed up for trees along the streams on their properties.
Southern Columbia Area School District has property along Roaring Creek. Students joined in helping with the planting and teachers are excited to have an area to take students to look at trees and learn about not just the tree species, but the "jobs" trees have.
Trees along streams aren't just pretty. The trees roots help hold soil in place and prevent it from washing away. Think about standing in sand and wiggligng your toes. Your toes can dig down into the sand and the sand sticks between your toes. As roots grown down and out, you'll see that they can hold soil on the streambank and help reduce the dirt/sediment washing into the creek.
Trees also provide shade over the stream. Cooler water is needed by trout and the macroinvertebrates/water bugs the trout eat. Those leaves hanging over the stream drop into the stream in the fall and provide food for macroinvertebrates.