When PPL built an electric generating station at Shamokin Dam in the 1920s/1930s it acquired an archipelago of six islands in the Susquehanna River. PPL needed the islands to anchor a dam designed to provide cooling water for its power plant. Many years later, PPL decided to divest itself of the islands and donate them to NPC.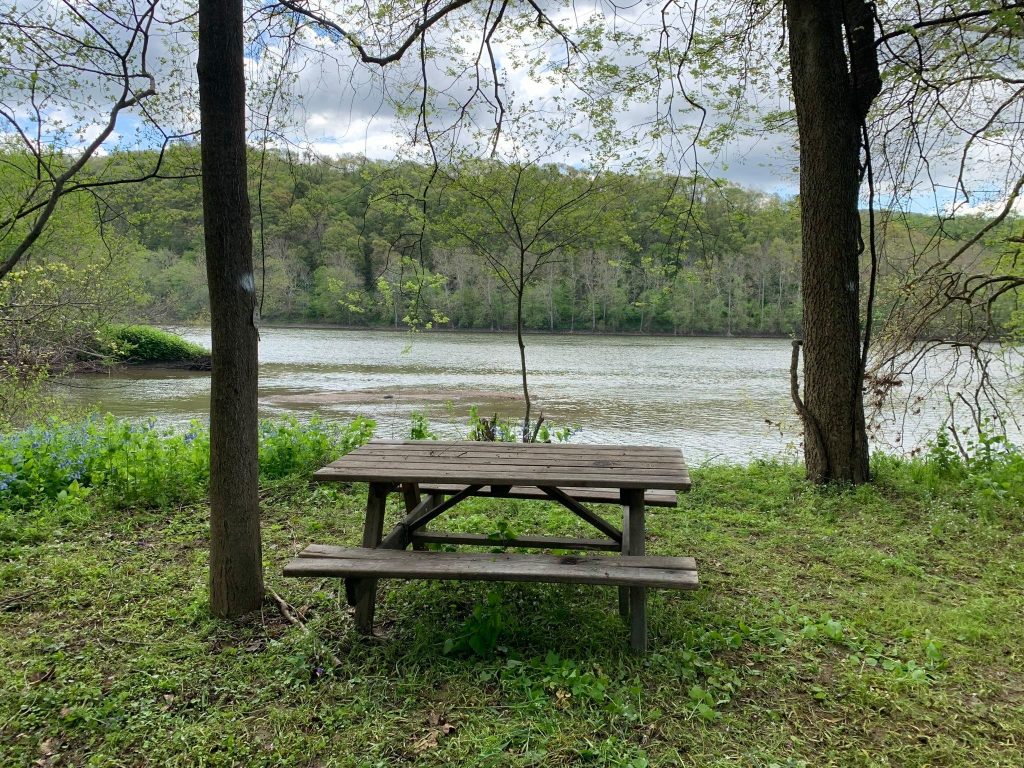 NPC transferred ownership of the islands to DCNR's Bureau of Forestry. The Bureau of Forestry is managing the islands as part of the Susquehanna River Water Trail.
There are 3 primitive camping areas for canoeists using the River. On the Susquehanna River Water Trail – Middle Section map they're sites 121, 120a and 120b. The Susquehanna River Trail Association's volunteers maintain this section of the Trail, including the campsites. The photo in this post is by one of those volunteers, Scott, at site 120b.
The islands are also part of a study area Susquehanna University's researchers are examining to understand the River's chemistry and how the West Branch Susquehanna mixes with the main stem of the River. Public ownership of the islands is allowing this research to continue and canoeists to enjoy some "island time."