Affectionately referred to at the LT, the Loyalsock Trail was laid out and built by volunteers. Over the years the Alpine Club of Williamsport extended the Trail, has relocated sections, and has taken on maintenance.
The Trail is on footpaths, old logging roads, and abandoned railroad grades as it travels 59.2 miles from Route 87 north of Montoursville to Mead Road off US Route 220 near Laporte. While there are moderate sections, there are also difficult sections, so do some research before you head out on the LT.
One of the priorities for NPC in acquiring the Flynn property in the early 1990s was concern about needing to re-route the LT. When NPC acquired the property at auction and then conveyed it to the Bureau of Forestry it allowed the LT to stay on the route it was on. No re-routing was necessary.
The acquisition also allowed for some trails to be added. This photo shows the Loyalsock Trail at its intersection with the Flynn Trail. Yep, the same Flynn as in Flynn property. The yellow discs with the red "LT" are the markers for the LT, and the yellow blazes (rectangles) are the Flynn Trail.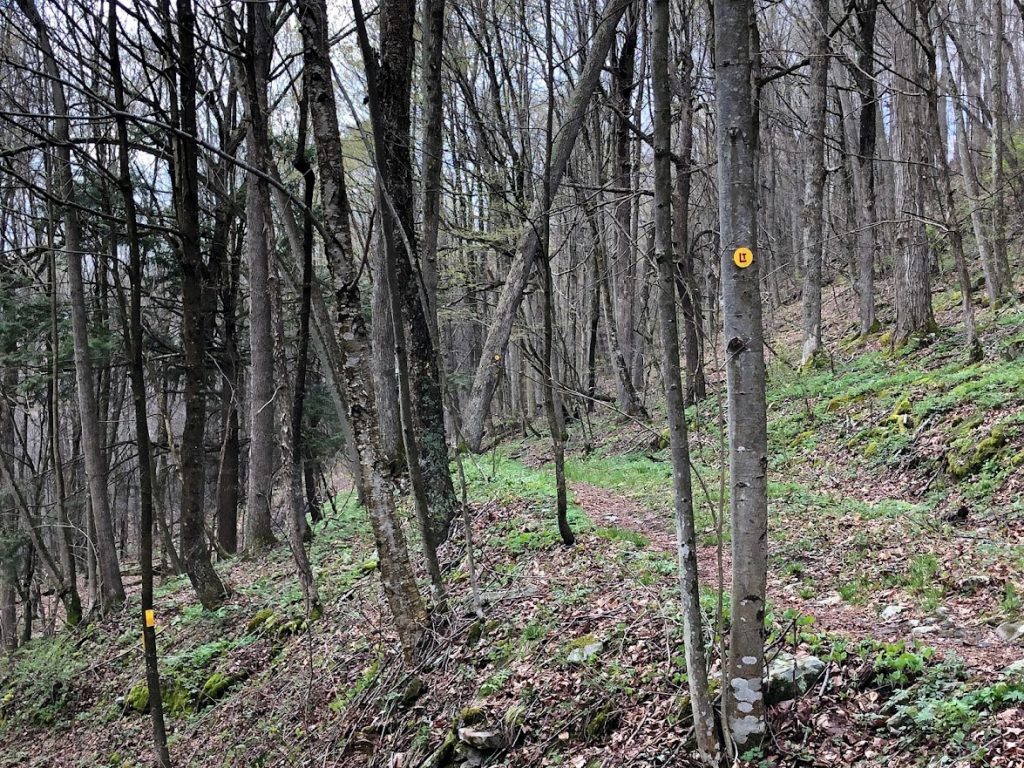 For more information on the Loyalsock Trail visit the Alpine Club's website: https://alpineclubofwilliamsport.com