It's the Fourth of July and according to legend the Fair Play Men read a declaration of Independence on the Banks of Pine Creek under an elm tree on July 4, 1776 unaware that THE Declaration of Independence was being read and debated in Philadelphia, PA.
The site where this event is reported to have taken place is now part of the Tiadaghton State Forest thanks to the members of the Northcentral Pennsylvania Conservancy and a former owner of the property.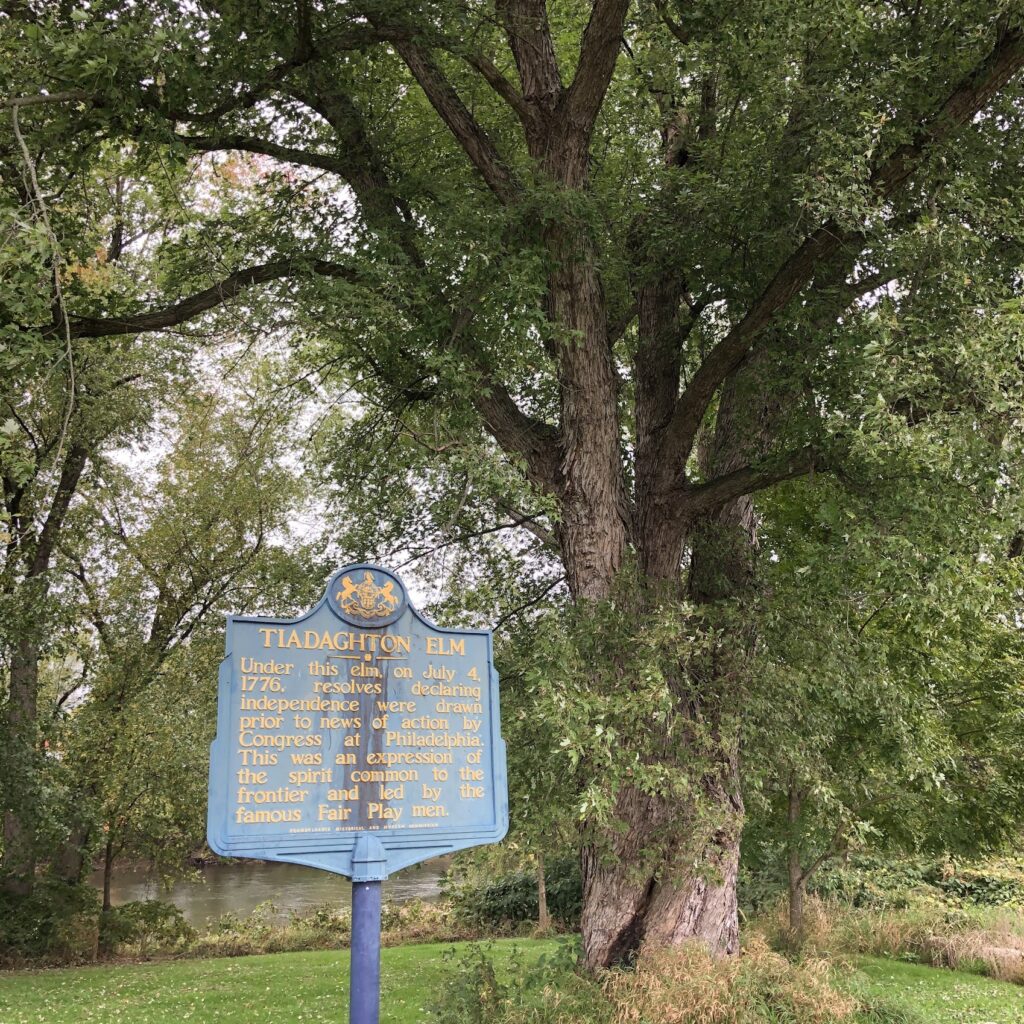 NPC owned the property for a short time in the early 2000s before transferring the property to the Bureau of Forestry. The Bureau of Forestry owns it because of its use accessing Pine Creek. I will warn you the bank to get to the Creek is steep and due to the historic nature of the site any development that would require digging or moving dirt is cost prohibitive.
If you visit the site now, you'll see a large tree (not the tree the Fair Play Men would have stood under) and a Pennsylvania Historic Museum Commission blue and yellow marker.
Thanks again to NPC's members for keeping this property along Pine Creek accessible and a little piece of local legend alive.