The 1st Platoon of the 333rd Engineering Company of the US Army Reserves pulled out of Proctor Saturday morning, August 21, 2021 after nearly 3 weeks of work. The 30 soldiers worked on their equipment skills, teamwork, and project management while removing an earthen berm along Plunketts Creek at State Game Lands 134.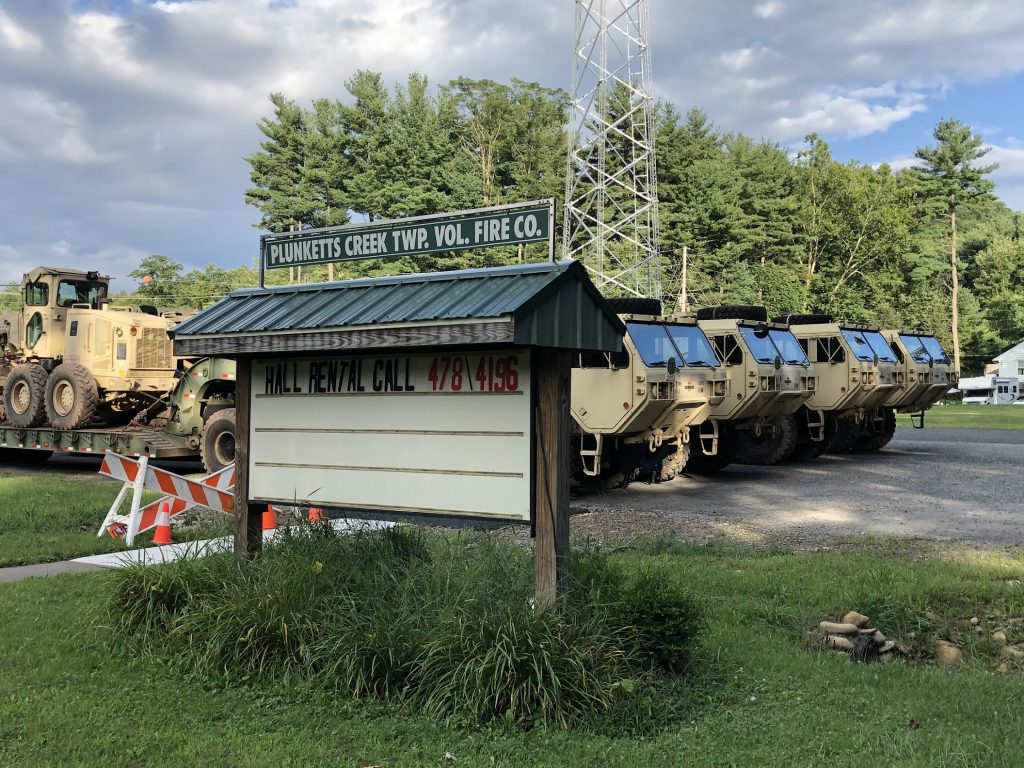 The berm was built to protect the site when it was a propagation farm for the PA Game Commission raising turkeys then pheasants. Since the farm is no longer being used in that way, the berm could be removed to allow the stream access to its floodplain. This will provide ecological benefits and community benefits by reducing flood impacts.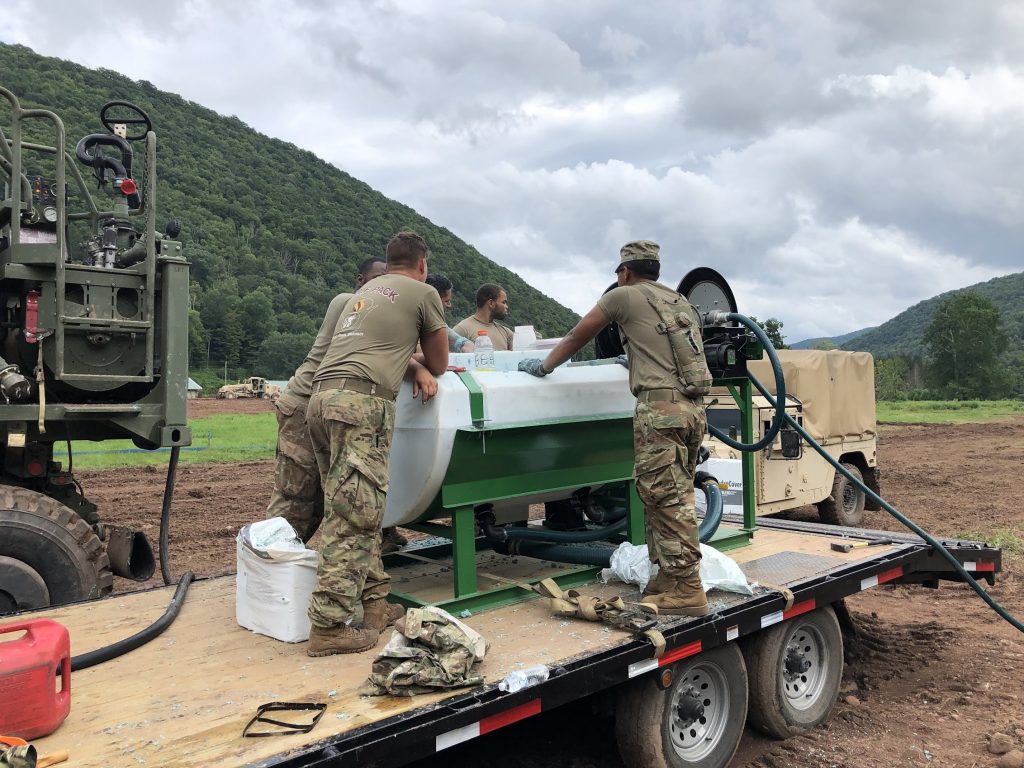 Over the course of the 3 weeks the soldiers worked to pull apart the berm, haul some of the material to a nearby dirt and gravel road project on State Game Lands, create small stockpiles, grade the area to allow for connection between the stream and its floodplain, and seed the area and install jute matting (a coconut fiber grid material). Additionally, they improved their skills in operating the heavy equipment, had training with night vision goggles, practiced building earthen structures that are used to help tanks absorb impacts (a tank defilade), and worked as a team. Many of the soldiers are new to the platoon and this was the first summer training they had attended with the group.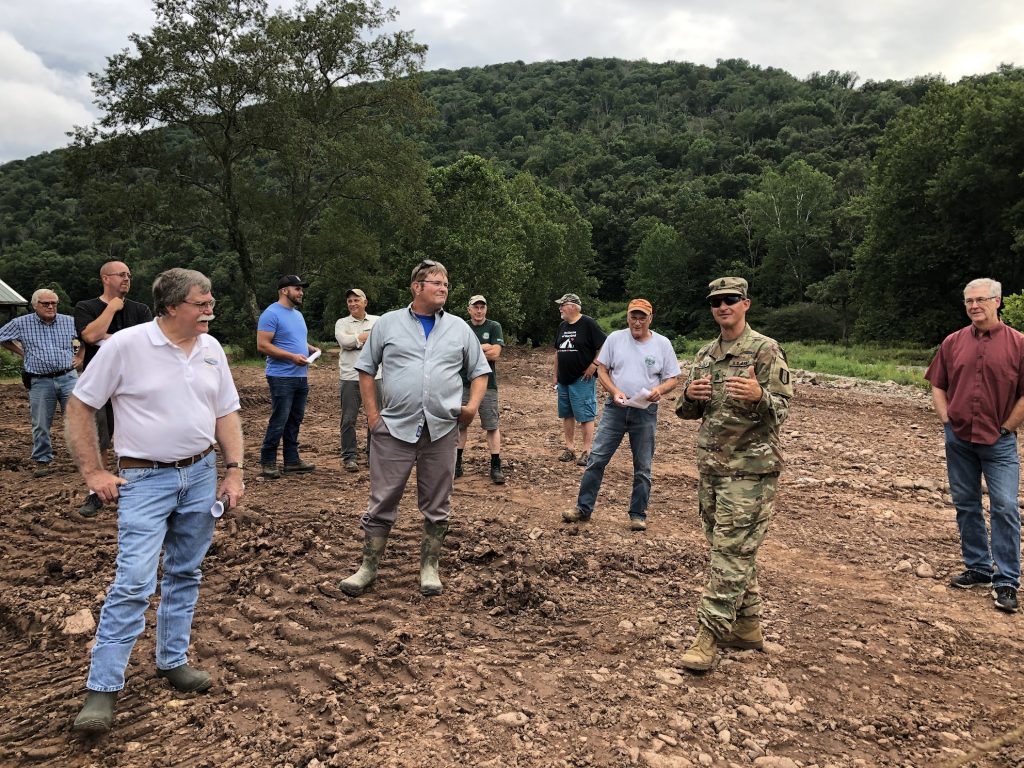 Over the course of the project partners such as the Loyalsock Creek Watershed Association, Loyalsock Creek Men's Club, and American Legion Post 104 (the Eugene Grafius Post in Montoursville) toured the site to see how the project was progressing and meet the onsite leadership implementing the project. There was a common comment heard during each tour, "that's a lot of dirt."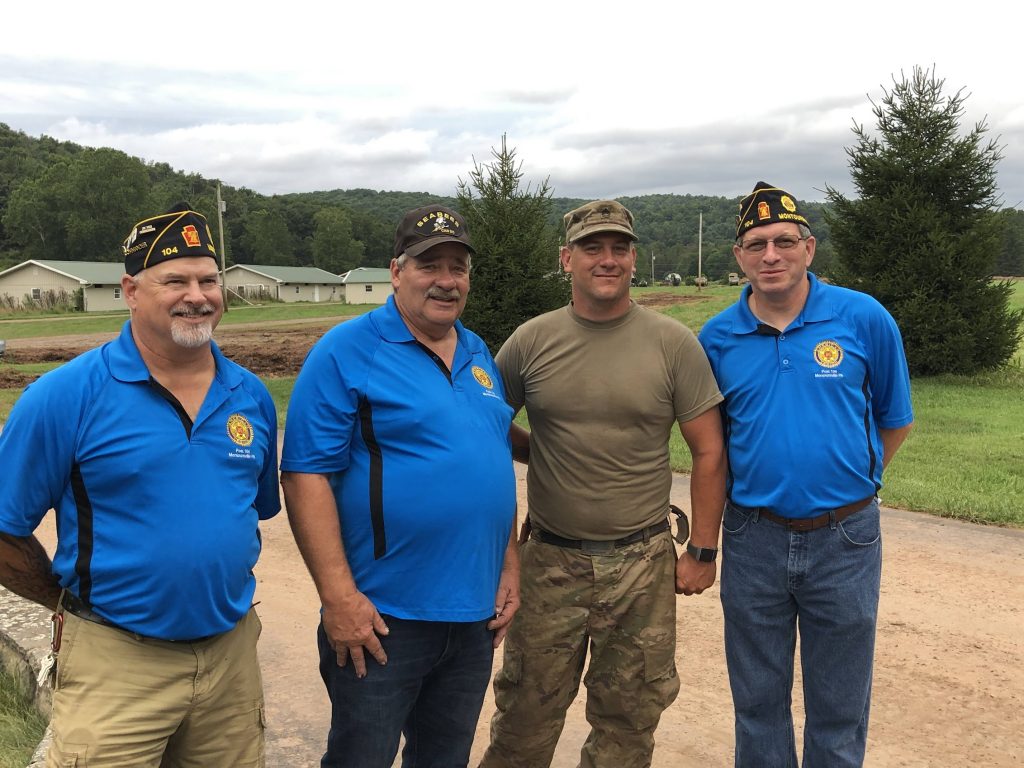 It was a lot of dirt, but the soldiers got the job done even with the rainy weather that changed site conditions and created some challenges. After one rain and wind storm, the soldiers removed 30 trees from local roadways to keep local traffic moving and allow the soldiers hauling material to the Camp Mountain Road/Huckle Run site to safely return to the main base.
Over the next several weeks the seed the soldiers spread will germinate and the Pennsylvania Game Commission will work to close out the permits needed for the work. The blue silt sock the soldiers installed on their first day will stay in place until the permits are released.