Paddle Happy West Branch was organized and orchestrated by Bad Adventures, a guiding service for paddling and hiking trips. The trip benefitted the Northcentral Pennsylvania Conservancy's Coal Creek project with Bad Adventures matching donations made by the adventurists.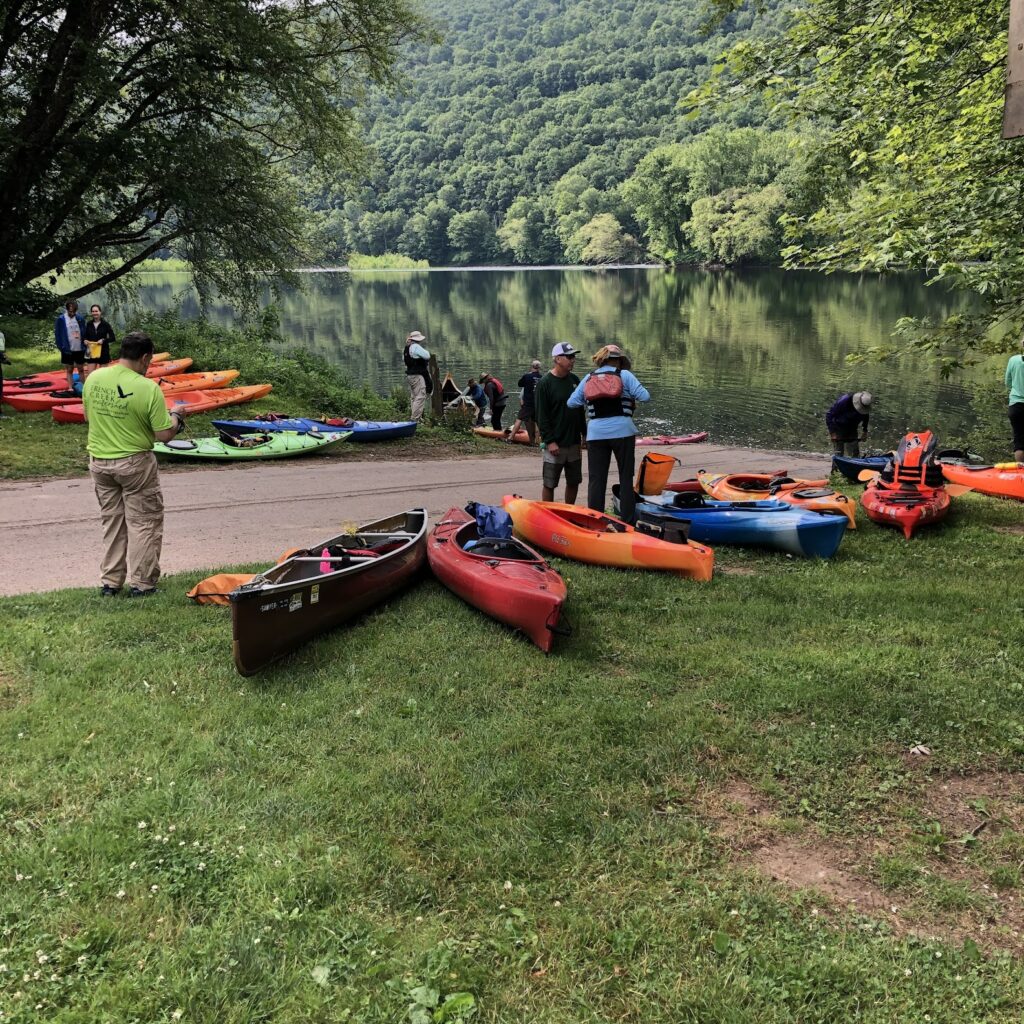 NPC purchased 216 acres along Coal Creek in Blossburg Borough to provide access to the largest Abandoned Mine Drainage discharge in the Tioga River Watershed. A treatment plant is being designed now to address the Coal Creek discharge and several others. The funds raised during this paddling trip will help offset the costs of the project.
The 2-day paddling trip had participants paddle from Montoursville to Montgomery on day 1 with a lunch stop at the Muncy Heritage Park and Montgomery to Milton on day 2 with lunch at the park in Watsontown.
While most participants stuck to their kayaks there was a rather large canoe on the trip. Built by Aaron Myers, the wooden canoe weighs around 450 pounds and holds 10 paddlers. Saturday they were a few short of 10, but Sunday they had 10 people paddling and they flew down the West Branch Susquehanna!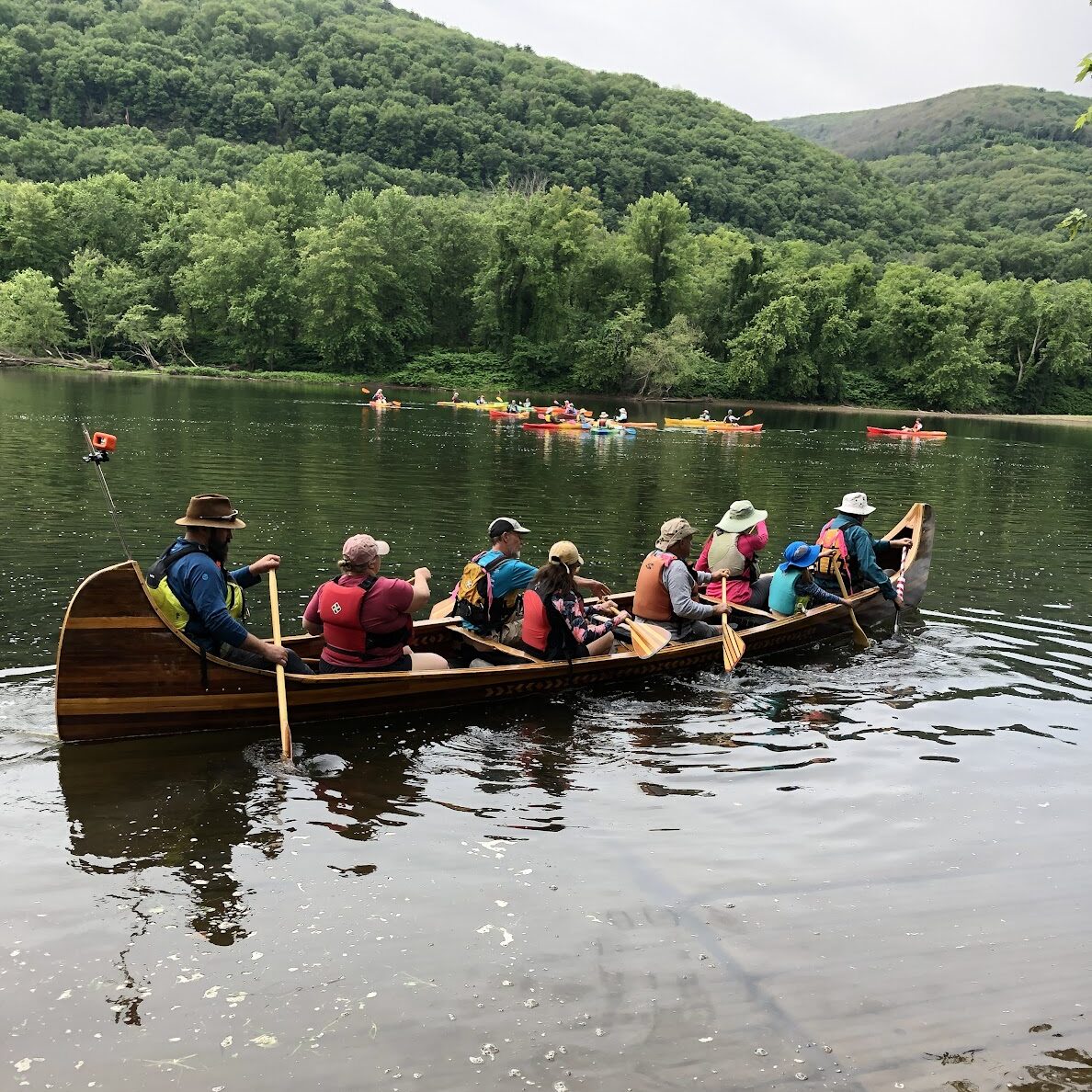 Riverside Campground in Montgomery was "home base" for the trip and where about half the group camped Friday and Saturday nights.
Breakfast, lunch, and dinner was provided each day along with folk music at lunch and dinner. In addition each stop has water and Gatorade as well as the snacklebox (okay they just call it the snack box, but I think snacklebox is way more fun to say).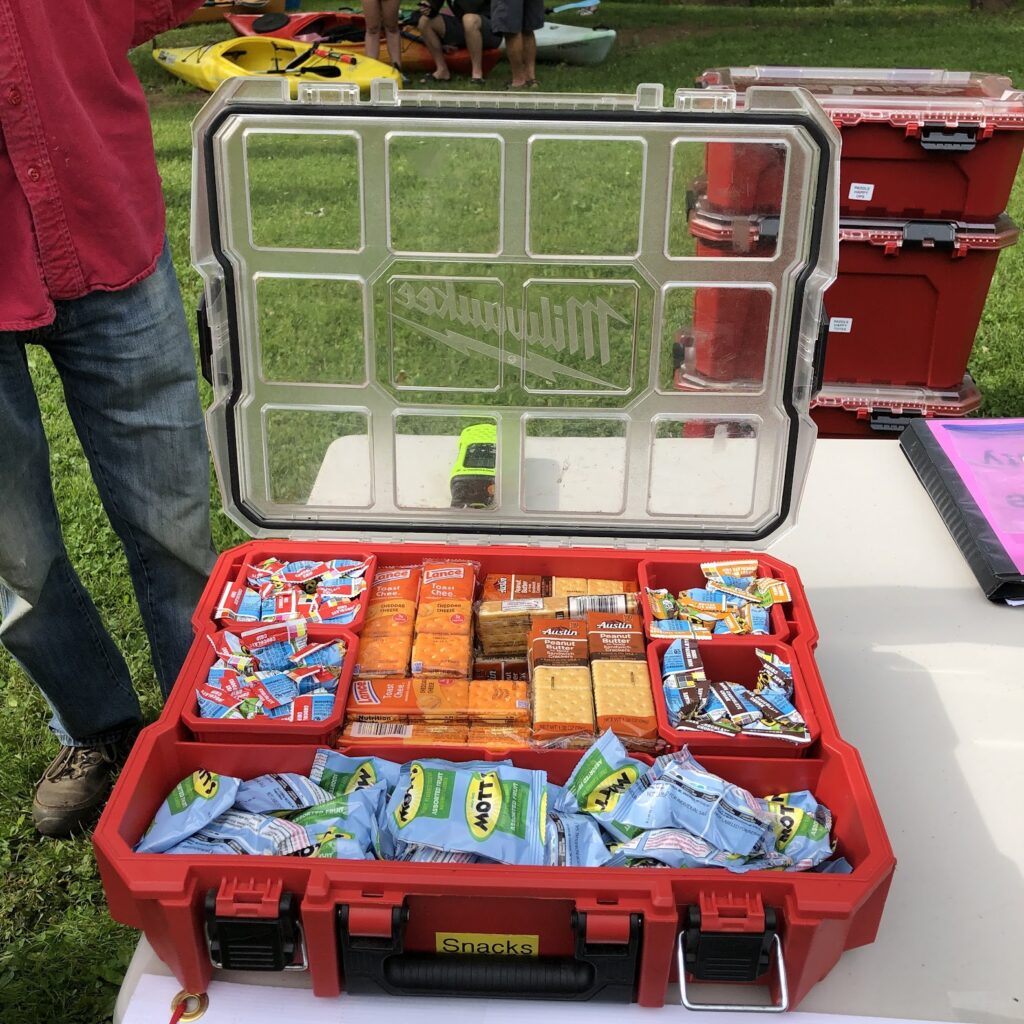 The trip is a great way to "show-off" the West Branch Susquehanna to out of town guests, or maybe see it for yourself for the first time. The 2023 dates will be coming out later this year. Start planning your staycation or vacation to join other adventurists, Bad Adventures, and the Northcentral Pennsylvania Conservancy in exploring and supporting conservation!