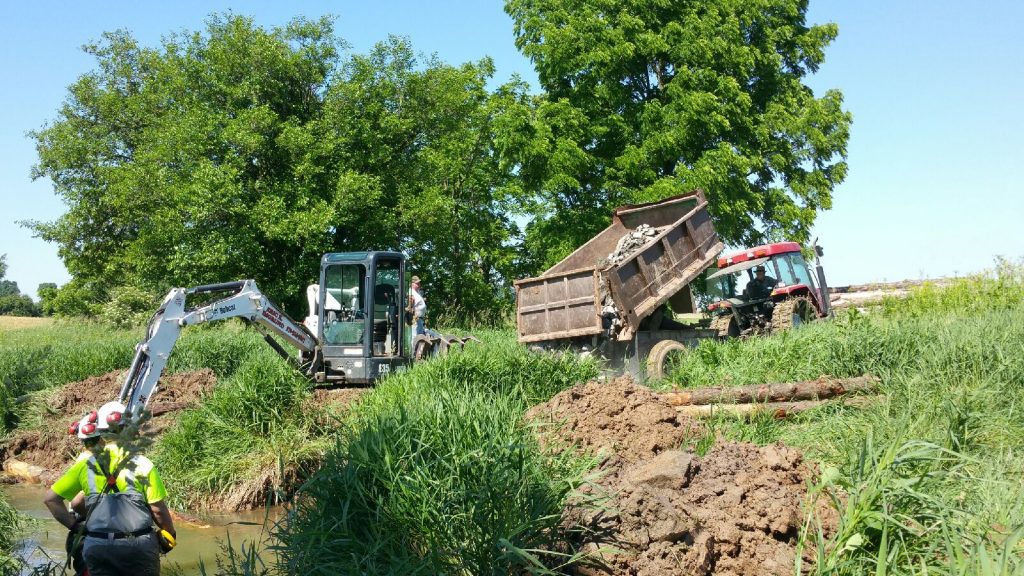 If you look closely you'll see the red tractor has steel wheels.
The man driving the tractor, who is also the landowner, is Mennonite and borrowed the dump trailer from a neighbor for the project. The Union County Conservation District Pennsylvania Fish and Boat Commission and Pennsylvania Department of Environmental Protection are working to through the Northcentral Stream Restoration Partnership to stabilize the streambank.
This is one of ten projects already completed in this Union County Watershed.