When our members support working with landowners to conserve property with conservation easements, NPC is taking on a perpetual duty. As an organization we need to ensure the terms and conditions of the conservation easement are being honored. NPC staff visit each conservation easement property a least once a year to walk the property and answer landowner questions.
The lack of winter weather has allowed the 2023 visits to get underway.
Sara has visited a couple of properties and is scheduled to have visits through out March. If the weather changes and we start to get snow (there's still a lot of winter left) we can always reschedule.
We try to change up the time of year we visit each property. Each season has its own plants. Something we see in the spring might not be there in the fall and what we see in the fall might not be there in the spring.
The birds change with the season too. Sara was out at the Logue-McMahon property and had company. A Canada Goose was enjoying the day.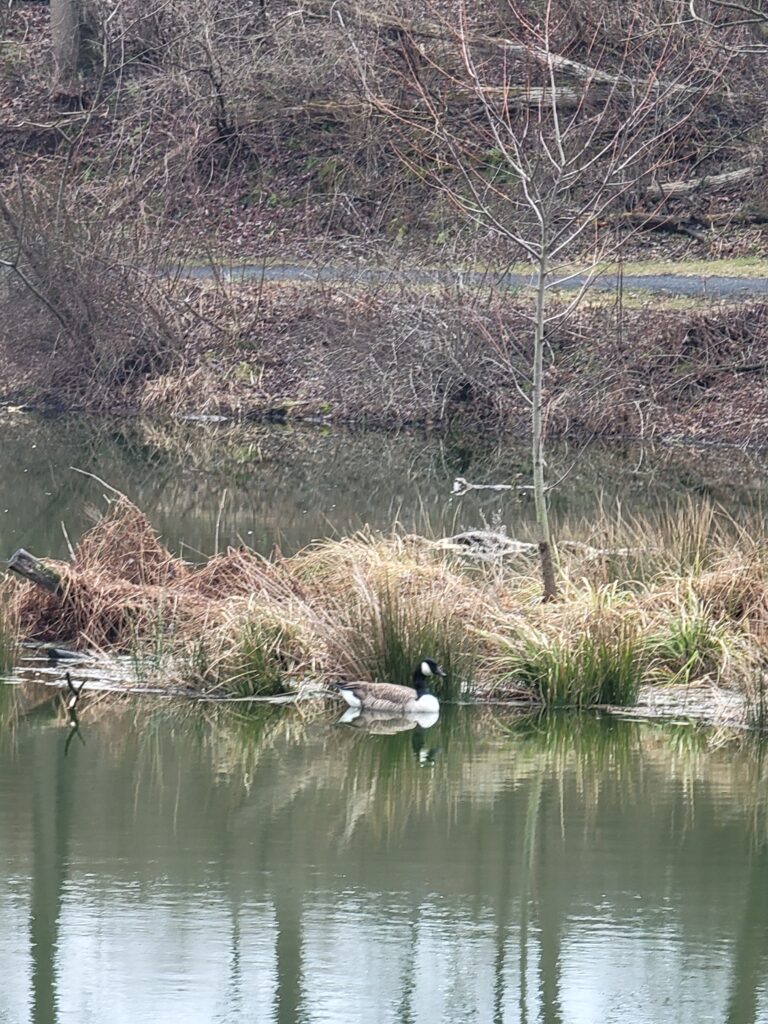 A few fun Canada Goose facts – Some Canada Geese aren't migrating as far south in the winter as they used to (like Sara's friend). Theories about why they're staying farther north include: farming practices have changed and more grain is available in the fall and winter; there have also been changes in hunting patterns; and changes in weather.
A fun goose fact – The oldest known wild Canada Goose was banded in Ohio in 1969, and was recorded to be at least 33 years old when it died in Ontario in 2001.