As schools, playgrounds, libraries, museums, and all other public events and social gathering places closed down over the past few weeks, many parents with young children found themselves in uncharted water. As a mother of 2 toddlers myself, "just keep swimming" runs through my head on a daily basis (thanks Dory!). Add to that, the indefinite end of playdates and visits to Nana and Papa's house, it's been a challenging reality for everyone, to say the least! Like most parents, keeping my kids healthy and happy are always top of mind, but navigating life during the Covid-19 pandemic has added a whole new weight to those priorities.

However, throughout all the cancellations, closures and uncertainties – nature remains constant AND accessible (thanks to people like you!). Pennsylvania has 2.2 million acres of forestland for us to use and enjoy. Not to mention the thousands of acres of public use land managed by other conservation organizations across the state. And while your social interactions on these public lands may be a little different these days ("social distancing" is bound to be the Word of the Year), the numerous benefits of time spent in nature remain the same.
NPC is guided by a mission to sustainably conserve the rural landscape and waters of our region for the enjoyment and well-being of present and future generations. Those two words right there – future generations – have just been resonating so deeply with me lately. Mainly, because I and my family, along with so many other growing families like mine, are the "future generation" that NPC was founded for 30 years ago. And 30, 50, 100 years from now, my grandkids, your grandkids, and so on, are the future generation that this land will be gifted to. Right now, while working through all these new challenges, having places in nature to play and explore, feels very much like a gift! Since it is NPC's 30th Anniversary, I've had the opportunity to meet with some of its founders and dive into the history and formation of the conservancy (more on that coming soon!). I am in complete awe and full of gratitude for those individuals, the community that rallied together to bring NPC into existence, and the ongoing support from our members that have helped carry on the NPC Legacy. Oh, and of course, have subsequently helped maintain this mama's sanity in doing so. 🙂 Thank you!!
So, when the confines of our home start to feel, well, a little too confining, we grab our boots and head outside. Here's a peek at some of our recent adventures and some helpful resources for any other folks juggling parenting during the pandemic right now!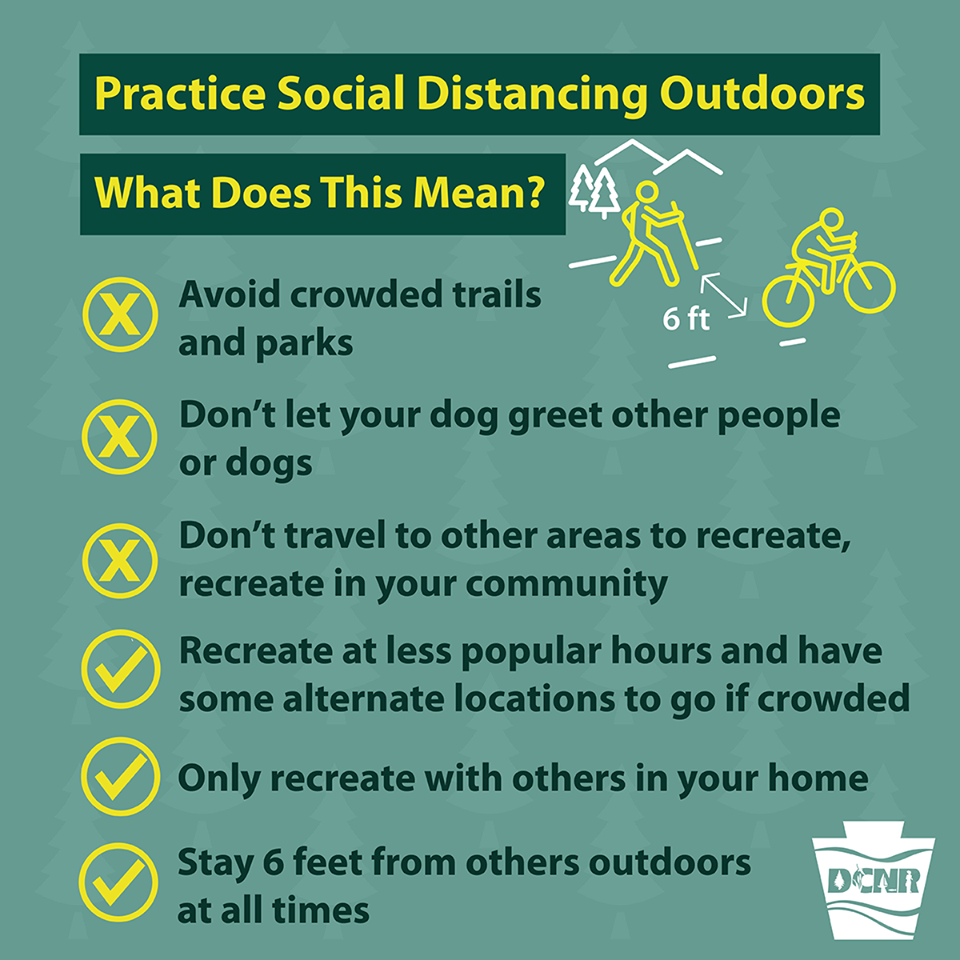 For a super simple way to encourage your little one to notice details about their environment, create a nature bracelet with masking tape.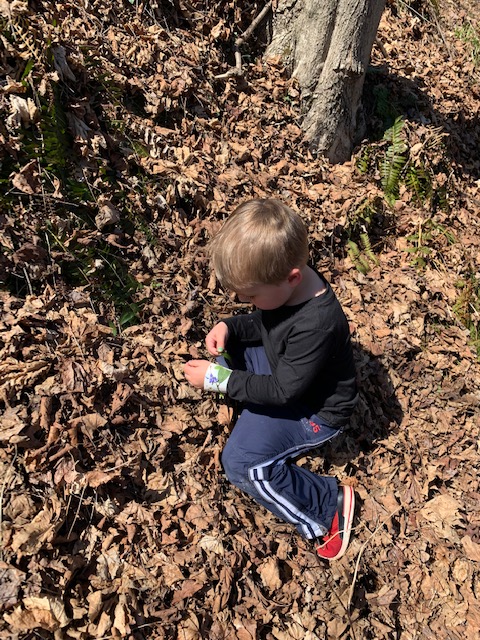 From the emergence of new buds to the return of migratory birds and the amphibian activities at vernal pools (check out those eggs!) – Spring is a great time to start a nature journal! It's easy – observe, write, sketch.
Pick a new outdoor destination (or in our case, one we hadn't visited in quite a while), pack a picnic – don't forget to carry out everything you carry in) – and take a drive!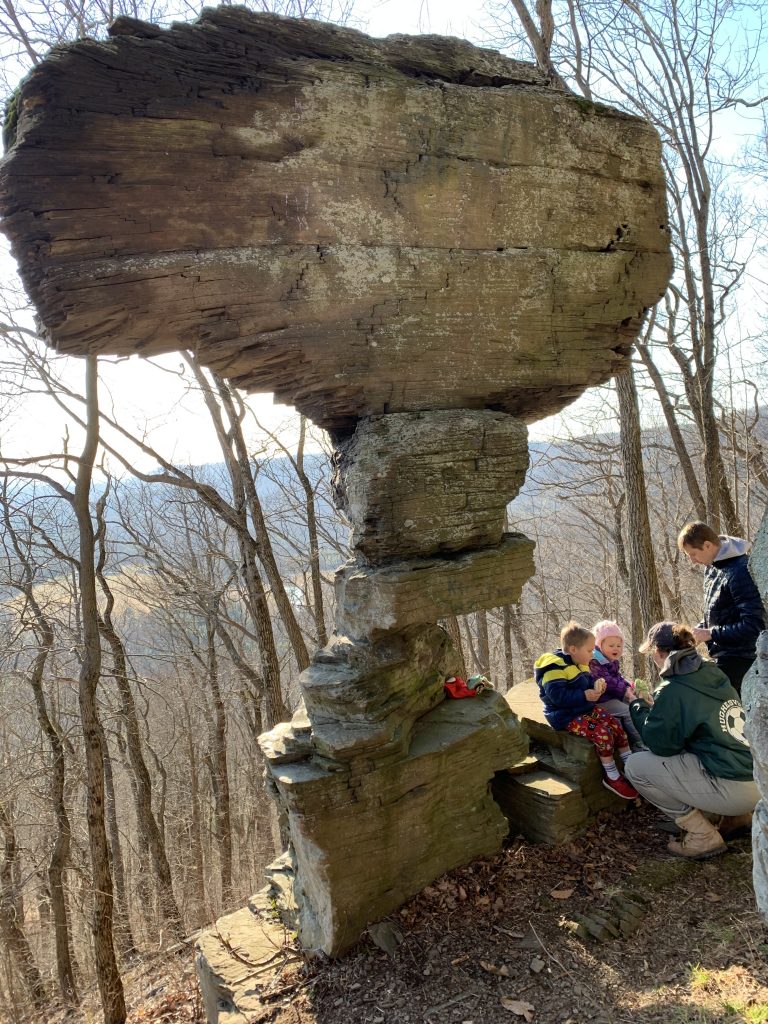 School field trips may be cancelled, but there are TON of virtual adventures available online, including Yellowstone National Park!
What ways are you staying connected to nature these days? If you have any new ideas, activities, or destinations, this Mama would love to hear them!
Stay well everyone and thanks for listening!
– Holly
HByers@NPCweb.org
NPC Office & Communications Coordinator