County
Township
Year
Acreage
Type
Conservation Values
Clinton
Pine Creek
2007
1.00
Public Acquisition

In the Public's View
Public Recreation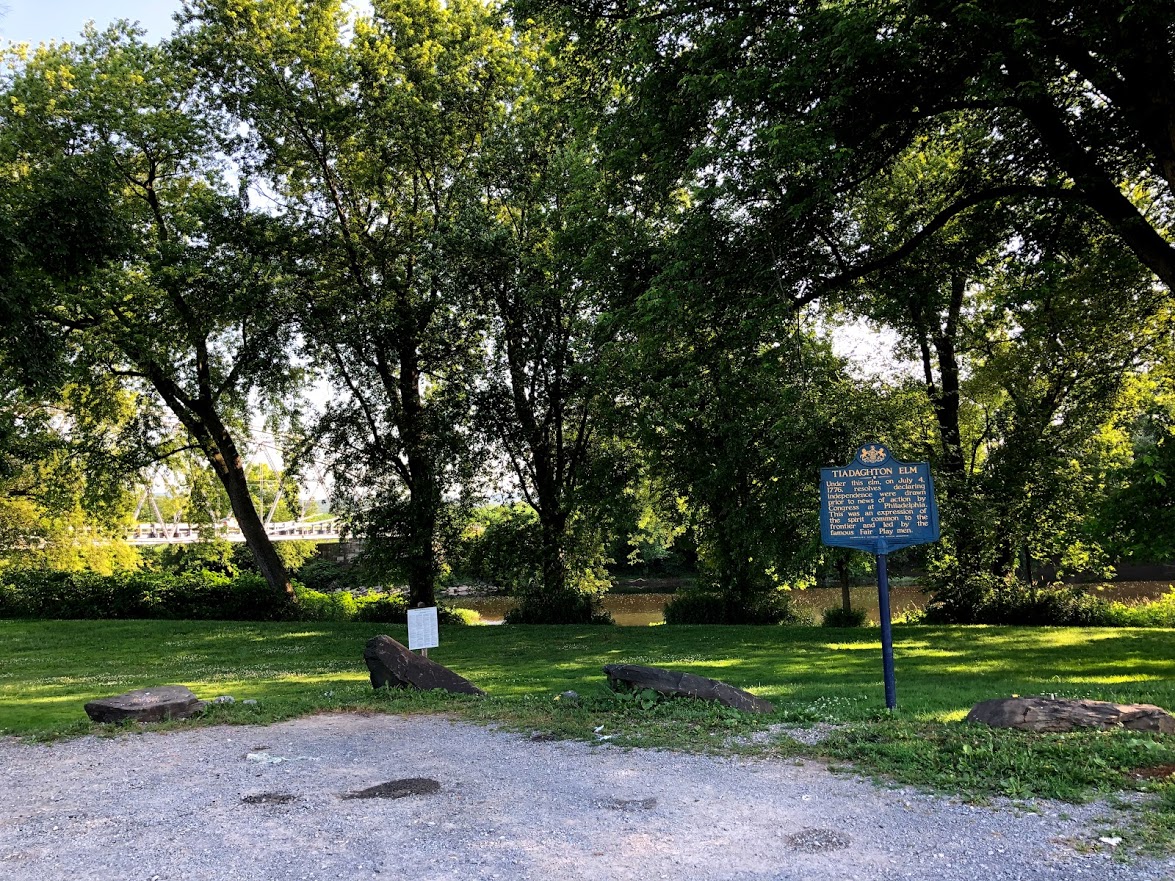 Along Pine Creek in Clinton County is the site of the Tiadaghton Elm where, reportedly, on July 4, 1776 the Fair Play Men declared independence from England. In the same area, the Pine Creek Presbyterian Church was organized in 1762. And in April 2007 the one acre parcel where the church once stood (just across the road from where the elm tree grew) was conserved by the Northcentral Pennsylvania Conservancy. Shortly thereafter, it was incorporated into the Tiadaghton State Forest, providing access to Pine Creek for boaters, fishermen and those who want a place for a cooling dip on hot summer days.
Unfortunately, the Tiadaghton Elm itself succumbed to the ravages of old age and disease and the church building is long gone, but you can visit this historic site on the bank of Pine Creek between Jersey Shore and Avis.
When you go, make sure to admire the lenticular truss bridge across Pine Creek adjacent to the property; there aren't many bridges of that design still standing!