County
Township
Year
Acreage
Type
Conservation Values
Bradford
Wyalusing & Tuscarora
2007
79.74
Easement

In the Public's View
Water Resource Protection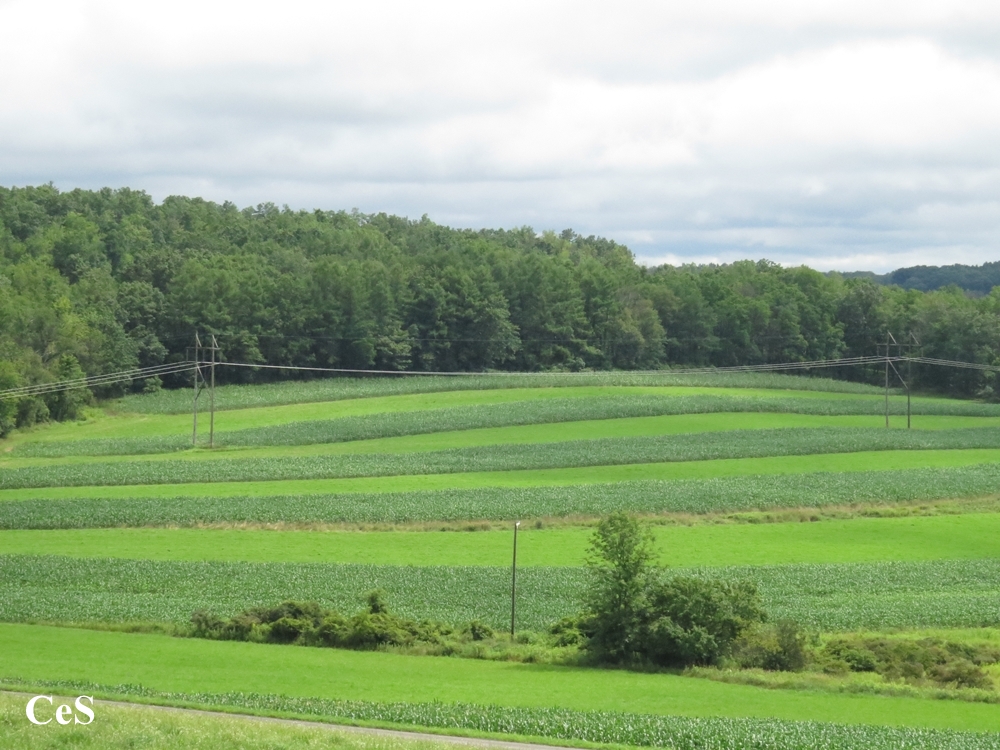 In 1803 Reuben Shumway, a Revolutionary War veteran of the Massachusetts Militia, settled in Bradford County. There he farmed, married, and when he died in 1827 was one of the first people to be buried in the Lyons Cemetery. Reuben Shumway's descendents have continued to live in the area and own portions of his original property. Recently one of those descendents, worked with NPC to forever protect some of the acres Reuben farmed.
The Shumway easement conserves 79 acres of an 82 acre property; more than 58 acres of the cropland are on agricultural soils of statewide importance. Abutting the property is the historic Lyons Cemetery with the gravestones of Reuben Shumway, his wife Miriam, their son Cyrus and many other descendents.