County
Township
Year
Acreage
Type
Conservation Values
Northumberland
Shamokin
2021
78.02
Easement

In the Public's View
Special Scenic Quality
Water Resource Protection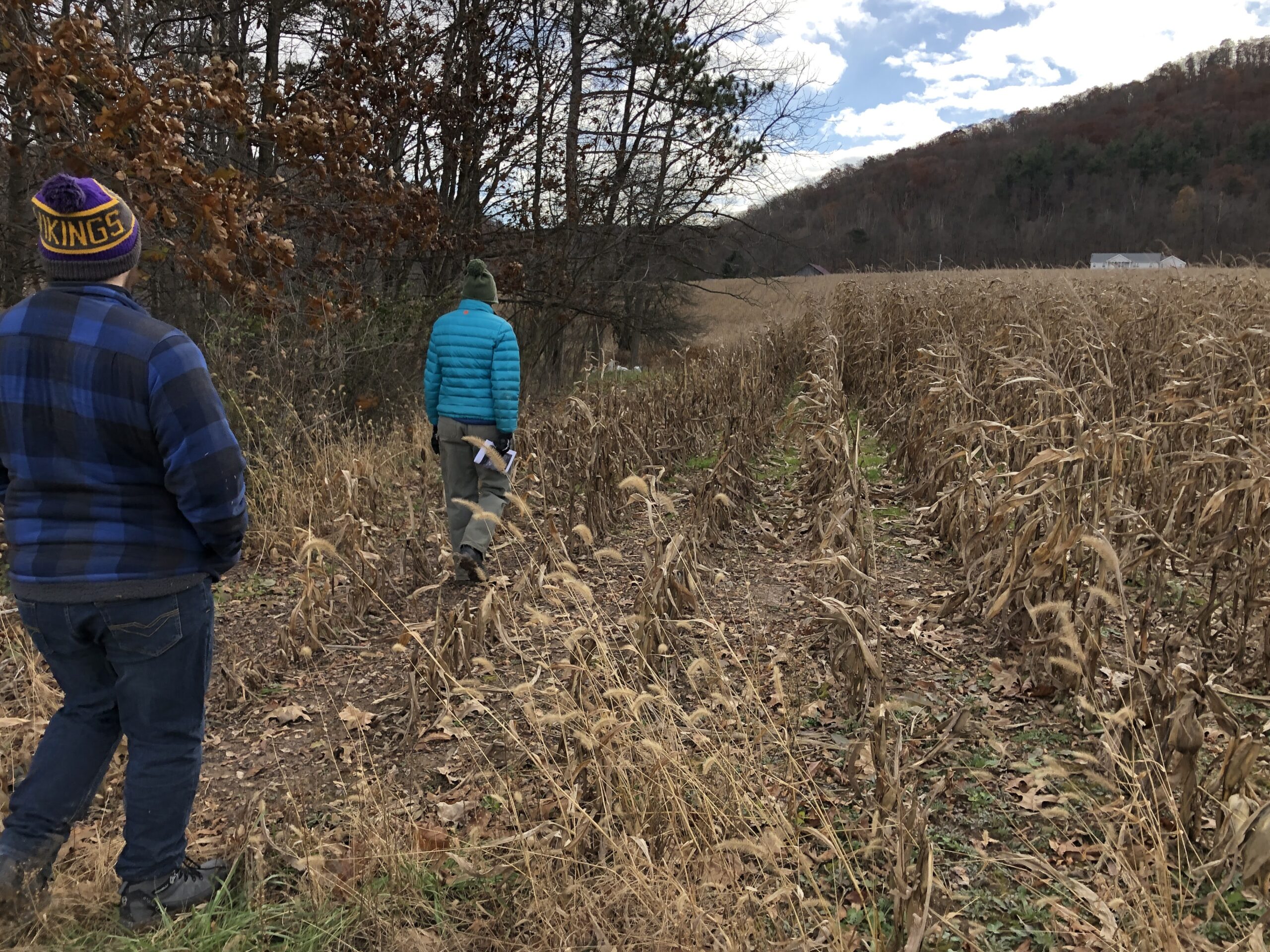 A Northumberland County family wanted to ensure the farm fields they've managed for over 70 years could be farmed far into the future.
The property contains soils of state wide importance and prime agricultural soils. Soils in these categories are important because they can grow higher amounts of crops (a better yield) than other soils. From an economic standpoint this means the farmer can raise more crops which is good for the farmer's balance sheet. From a food systems stand point these soils are important because they can provide more food per acre, and feed more people.
The farm fields on this property adjoin neighboring farm fields. It's important to have a chunk of agricultural land in close proximity. Like every industry, agriculture has businesses that support what farmers do. Whether that's someone who sells seeds and fertilizers or a shop that has the equipment to repair tractors and other equipment farmers you need a certain volume of business for these support businesses to be in place.
Another conservation highlight of the property is the ways it helps water quality. There is an unnamed tributary to Shamokin Creek that flows through the property and two other channels that are seasonal drainages.
The unnamed tributary to Shamokin Creek starts just off this property then flows through the property before eventually entering Shamokin Creek near Snydertown.
During a visit to the property in November Dr. Mel Zimmerman (Lycoming College Clean Water Institute) and Ben Paul, Watershed Specialist for the Northumberland County Conservation District turned over rocks in the stream looking for macroinvertebrates (a.k.a. water bugs). Between the two of them they found caddisflies, stoneflies, and mayflies. These water bugs are all signs of clean water.
These macroinvertebrates are also some of the favorite food for fish.
Part of the reason this clean water is so important is Shamokin Creek itself. Shamokin Creek is a tributary to the Susquehanna River and enters the River just south of Sunbury. The Creek is highly impacted by Abandoned Mine Drainage. Anthracite coal was mined in the watershed starting in the early 1800s. The impacts to the Creek were noted in the early 1900s. By the 1960s many of the mines were closed, but the impacts were still there. The main channel of Shamokin Creek is devoid of life in spots. Clean water like the unnamed tributary on this property help Shamokin Creek and those spots with aquatic life. (And shout out to Shamokin Creek Restoration Alliance and Eastern Pennsylvania Coalition for Abandoned Mine Reclamation for their work to treat the drainages and reclaim sites!!)
This property can be seen from several roads. That may sound like a strange conservation highlight to note, but research is showing that spending time outside has huge health benefits. Some studies are even showing that looking at fields and woods can have some health benefits such as lowering blood pressures and reducing stress. People who are driving by this property will continue to see the fields and woods and can enjoy the health benefits from the views.
Thank you to the family who has cared for this property for over 70 years for partnering with NPC to donate a conservation easement and conserve the property.