County
Township
Year
Acreage
Type
Conservation Values
Clinton
West Keating
1999
4,212.00
Public Acquisition

Adjacent to Other Conserved Land
Public Recreation
Special Scenic Quality
Water Resource Protection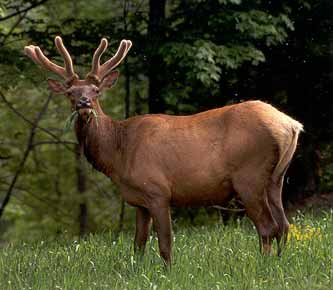 In the late 1990s the Pennsylvania Game Commission worked to expand the area with habitat for elk. They wanted to reduce the impact the animals had in a concentrated area, and the elk herds' familiarity with humans. NPC worked with the Rocky Mountain Elk Foundation to purchase the Kelly Estate (also known as the New Garden Property) to expand elk habitat, and add five miles of frontage on the West Branch Susquehanna River to the public land base. Over 3,300 acres were transferred to the Pennsylvania Game Commission to become State Game Land #321 and part of the Elk Range while the remaining acreage, including the entire river frontage, was added to the Sproul State Forest.