County
Township
Year
Acreage
Type
Conservation Values
Lycoming
Cascade
2014
109.51
Easement

Comprehensive or Open Space/Greenway Plan
In the Public's View
Water Resource Protection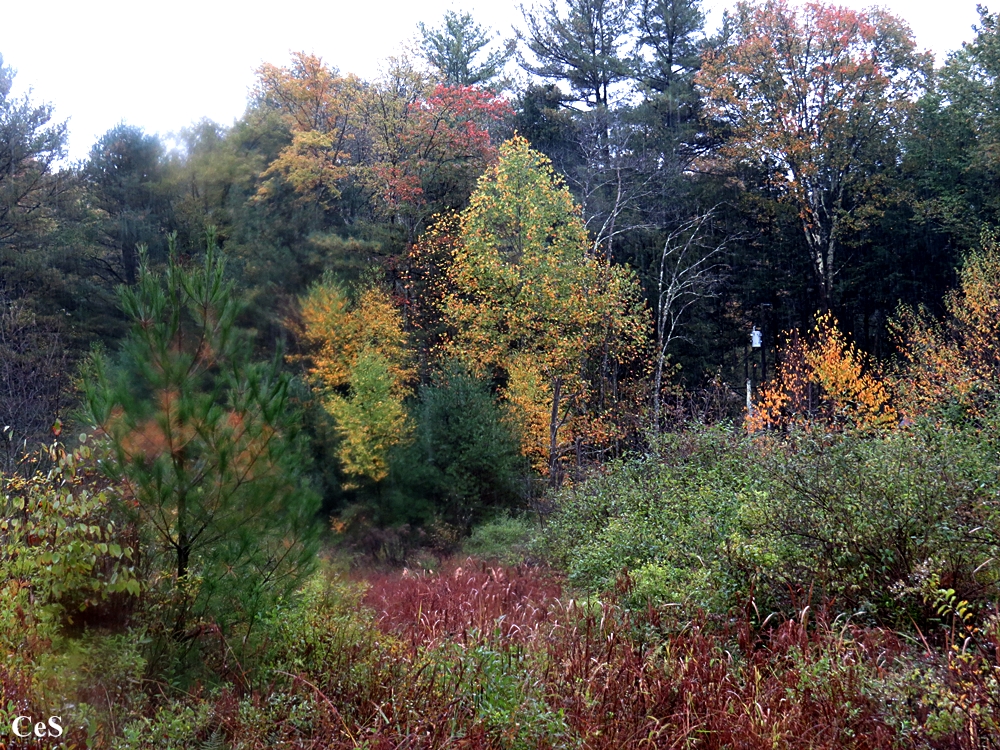 Genevieve Neff Logue and Matthew and Kimberly (Logue) Smargiasso's love of their 109.5 acres in Cascade Township, Lycoming County led them to donate a conservation easement.
For decades, the Logues drove from their home in northwest Pennsylvania to Williamsport for family visits. During those visits, Genevieve and her late husband, John "Jack" F. Logue, Jr. – Williamsport natives – and their son Kevin, daughter Kim and son-in-law Matt, would sometimes head north to hike the former Charles and Catherine (McCrystal) Logue property. Jack provided the commentary about Cascade Twp. and his childhood visits to this place—his grandparents' farm, that would instill a love of the land in his children through their hikes and his stories.
Locating the homestead's small stone foundation and a nearby spring, spotting the apple tree and lilac, admiring broad stone walls crafted by Irish Catholic hands, appreciating the wetlands, and taking in the long view at the top of Frymire Road were all part of the outings.
The rolling and irregular property has changed a bit over the decades. Stonewalls, a trademark of Irish homesteads in the area, still exist. However, the property is no longer recognizable as a farm. The fields have been gradually reverting to woodland. Trees have matured and some areas have always been wooded. The forest consists of a mixture of northern hardwoods, including beech, birch, cherry, oak and maple, and associated species. Some light timbering in one area was done in 2011 in accordance with the property's Forest Stewardship Plan. A variety of ferns have grown; deer have prospered; a short walking trail was created.
The property contains several wetlands including an abandoned beaver pond that is now approximately five acre wetland. The property's springs and wetlands contribute to an un-named tributary of Wallis Run flowing through the property. Wallis Run is an EV (Exceptional Value) designated waterway in Pennsylvania. The water from this property eventually reaches the Chesapeake Bay, whose protection and restoration is a multi-state priority.
The family didn't fully realize the significance of the water resources on their Lycoming County property until November 2014 when Kim and Matt joined NPC staff, interns, and the technical committee to walk the land and then discuss it. By conserving this property, the landowners are helping to protect not only this region's water quality but also that of the Susquehanna River and ultimately the Chesapeake Bay. During the meeting, NPC staff members were also able to relay to the landowners the importance of preventing erosion and siltation as well as overly compacted soil that can be caused by disturbances.