County
Township
Year
Acreage
Type
Conservation Values
Tioga
Blossburg Borough
2022
216
Public Acquisition

Adjacent to Other Conserved Land
In the Public's View
Public Recreation
Water Resource Protection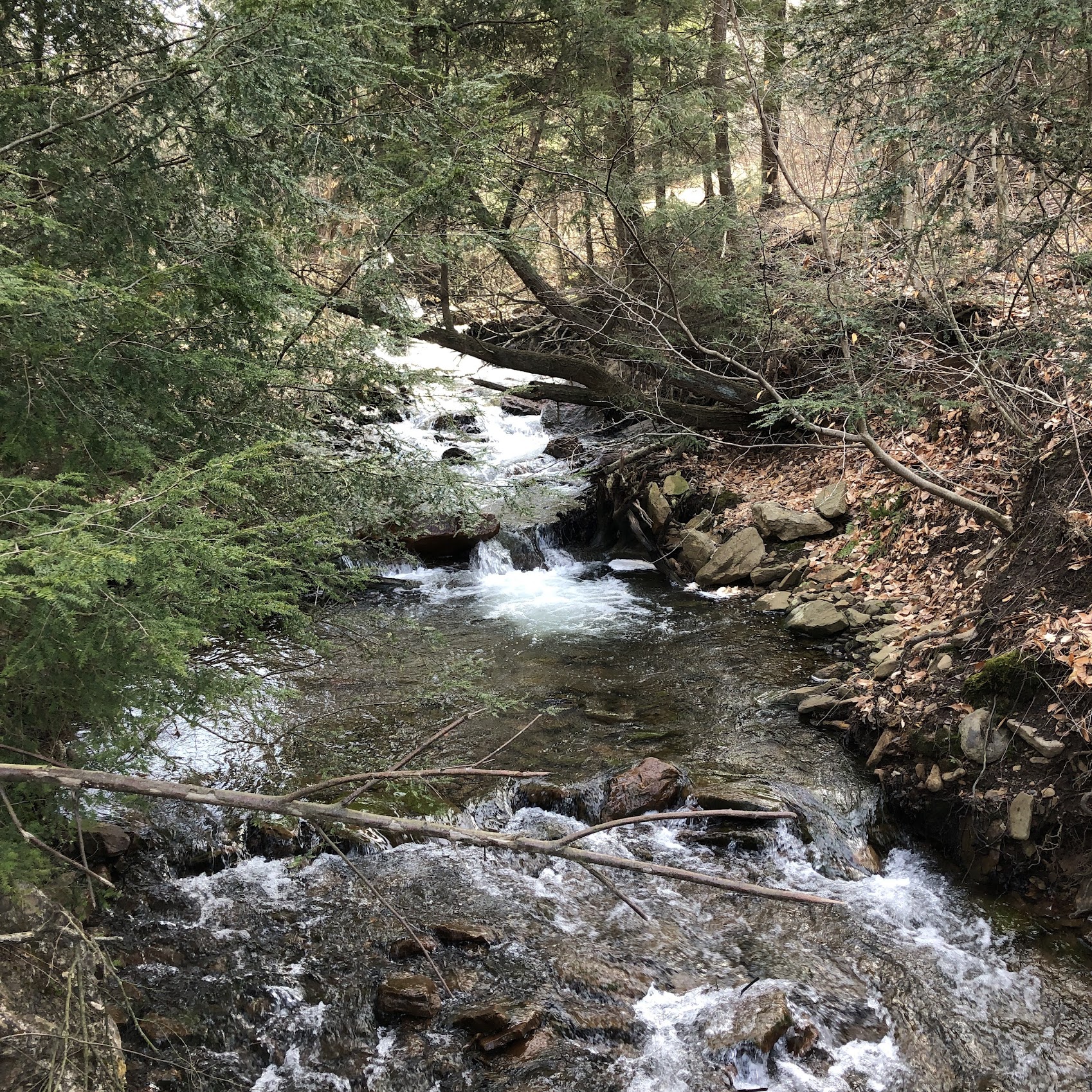 The acquisition of a 216-acre property in the Borough of Blossburg (Tioga County) is allowing a project to treat Abandoned Mine Drainage (AMD) to move ahead.
The Northcentral Pennsylvania Conservancy (NPC) purchased the property from KLJ, Inc. with funding provided by the Susquehanna River Basin Commission. The property will be needed to provide access to two abandoned mine discharges for treatment of the water as part of a larger project to clean up the Tioga River.
KLJ, Inc. worked with the Northcentral Pennsylvania Conservancy so the funding for the purchase could be secured and plans set in motion for the future ownership of the property. It was a several month process, but the closing happened in early May.
The property, just blocks away from downtown Blossburg, has Coal Creek running through it. The Creek has two discharges from former coal mines flowing into it about a half mile above where the Creek empties into the Tioga River.
The Susquehanna River Basin Commission and Pennsylvania Department of Environmental Protection have been working in the Tioga River watershed with the Tioga County Concerned Citizens Committee for nearly 20 years to clean up the Tioga River. Over the years the team has studied the various mine discharges to understand what types of pollution are being released at that particular discharge and to understand how each discharge impacts the larger, Tioga River.
Through efforts by multiple partners passive treatment systems have been built on Fall Brook. These smaller systems have improved section of the Tioga River, but the in-design active treatment plant being planned now will restore over 20-miles of the Tioga River, several miles of Fall Brook and Morris Run as well as treat a discharge on Coal Creek. This combination of treatments will improve the water quality of not only the Tioga River, but also Tioga Lake and its effluent.
Eventually NPC will work with the Pennsylvania Bureau of Forestry and the property will become part of the Tioga State Forest.